Photo credit HIWFRS 
Lymington, Beaulieu and St Mary's firefighters were joined by DWFRS crews to tackle a garden fire which had spread to a garage on Sway Road in Pennington yesterday afternoon
Crews were alerted at 1.19pm and arrived to find the fire taking hold of the garage roof.
The garage's roof suffered significant damage, with the first-floor of the building also affected in the blaze with smoke and water damage.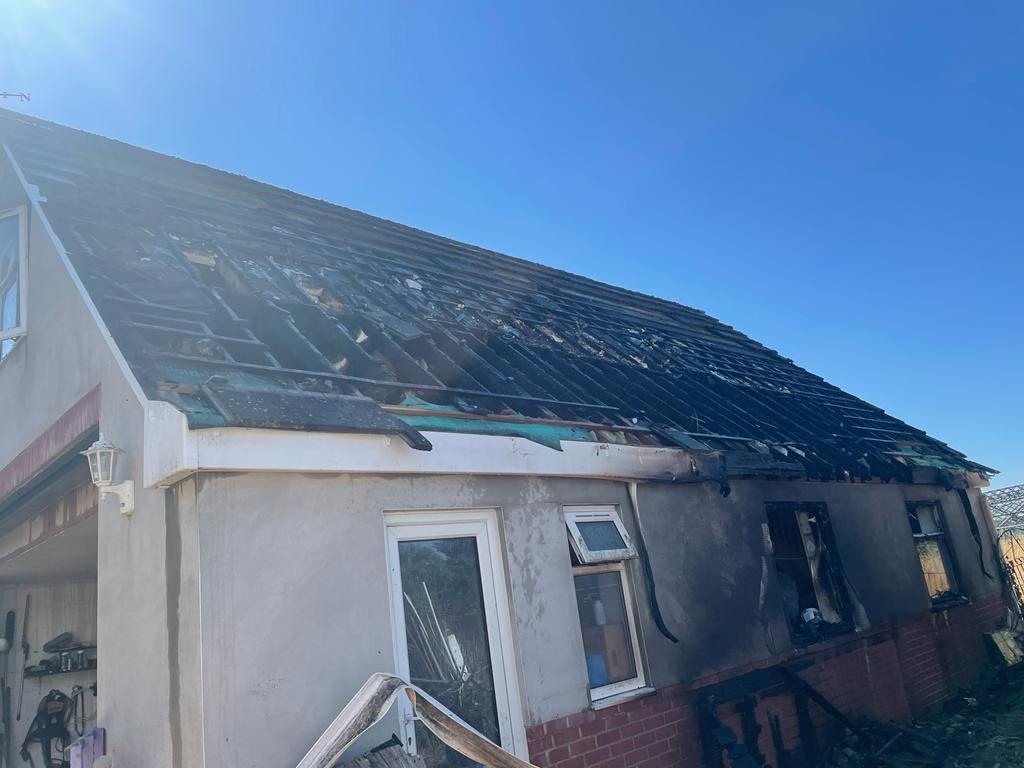 Three hose reels and jets were used to stop the fire before crews left the scene shortly before 3pm.
One crew returned in the evening, using the thermal imaging camera to check for further hotspots.