The collsion happened at around 09.30pm tonight on the junction of George Street and Shearer Road, Portsmouth.
It's understood the vehicle was traveling down George Street, when it collided with a parked vehicle causing the Kia to flip.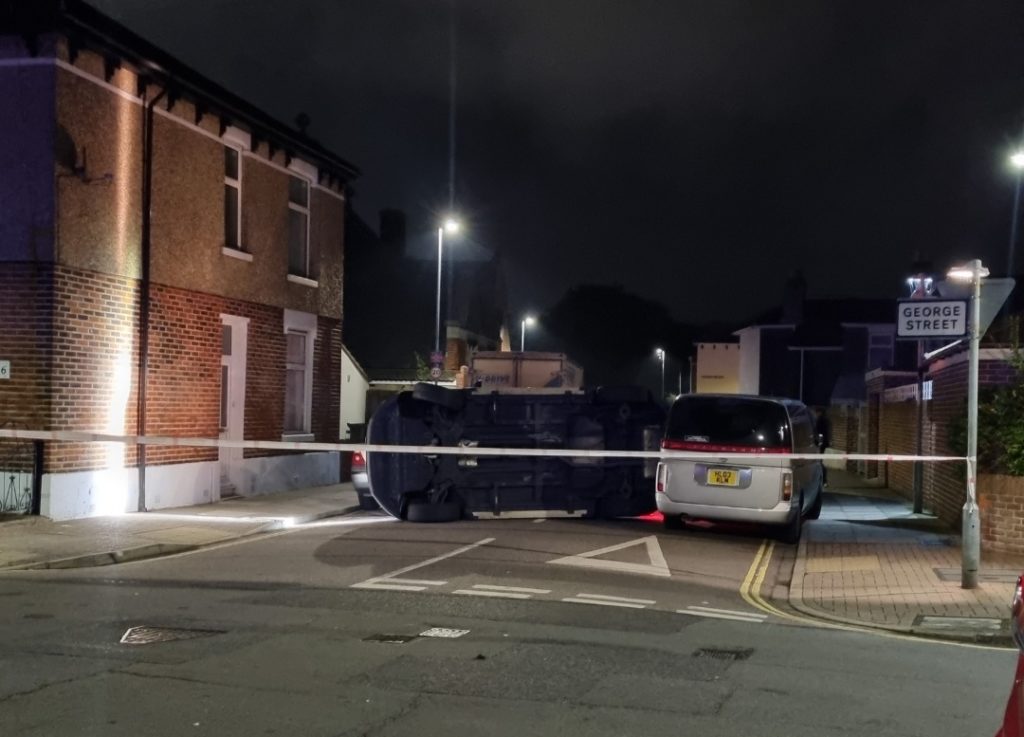 Hampshire and Isle of Wight Fire and Rescue Service were called after reports that the male was trapped.
On arrival they found the male had escaped with no injuries, firefighters then made the vehicle safe.
Paramedics from South Central Ambulance Service were also in attendance, who assessed the male and checked for injuries.
Luckily the male had no injuries and was handed over to police officers from the Hampshire Roads Policing unit.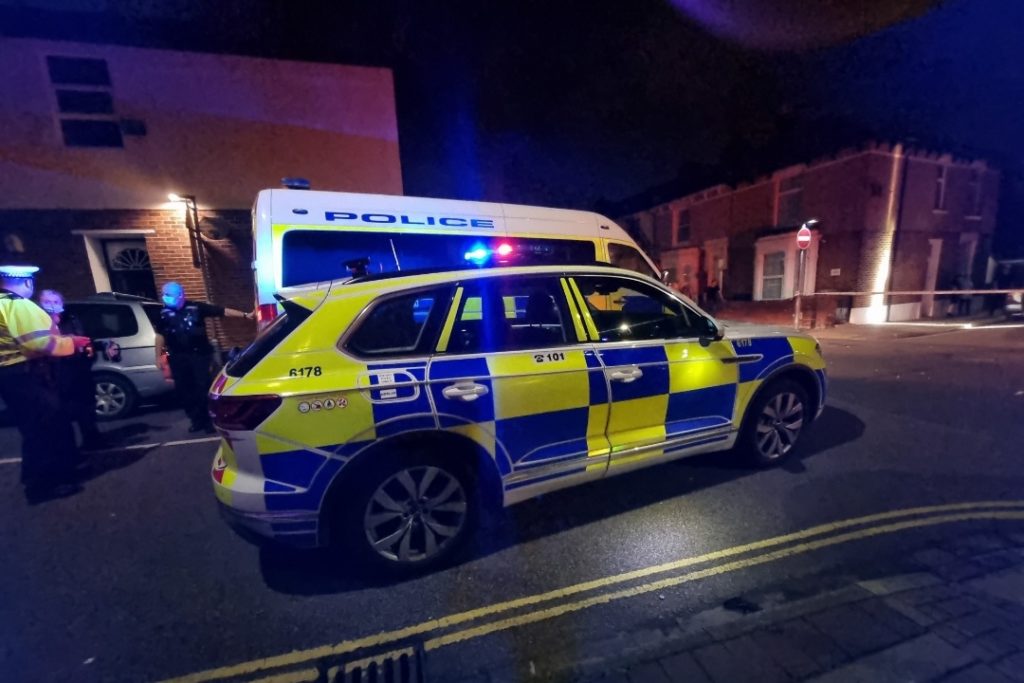 The driver of the Kia was arrested at the scene after he provided a positive roadside breath test.
Police then awaited recovery of the damaged vehicles and later reopened the road.