Firefighters were called to assist paramedics from South Central Ambulance Service after a male had fallen from a roof of a popular Southsea hotel and had sustained injuries in the fall.
The incident took place at the G Boutique hotel in Festing Road, Southsea, today 12 January at around mid-day, Paramedics from South Central Ambulance Service were first on scene who could not access the injured casualty who had fallen from height and was laid injured on a rear outbuilding roof.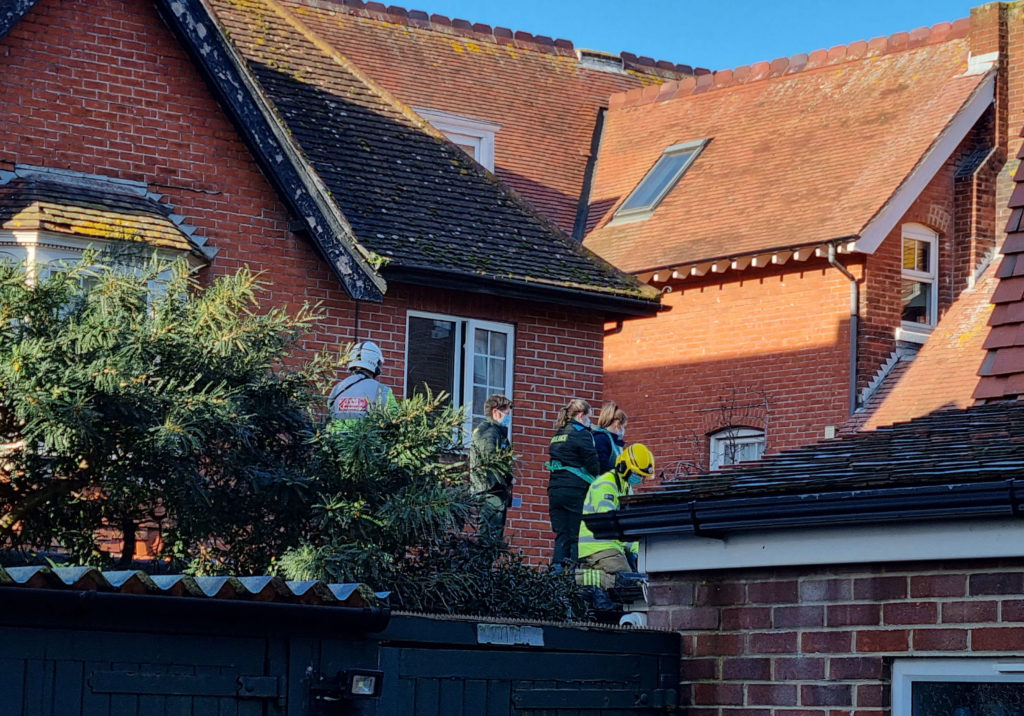 Fire crews from Southsea, Cosham and Eastleigh were in attendance to support Paramedics to gain access to the injured male, a specialist USAR unit from Eastleigh used specialist equipment to safely move the male after initial treatment had been given by Paramedics.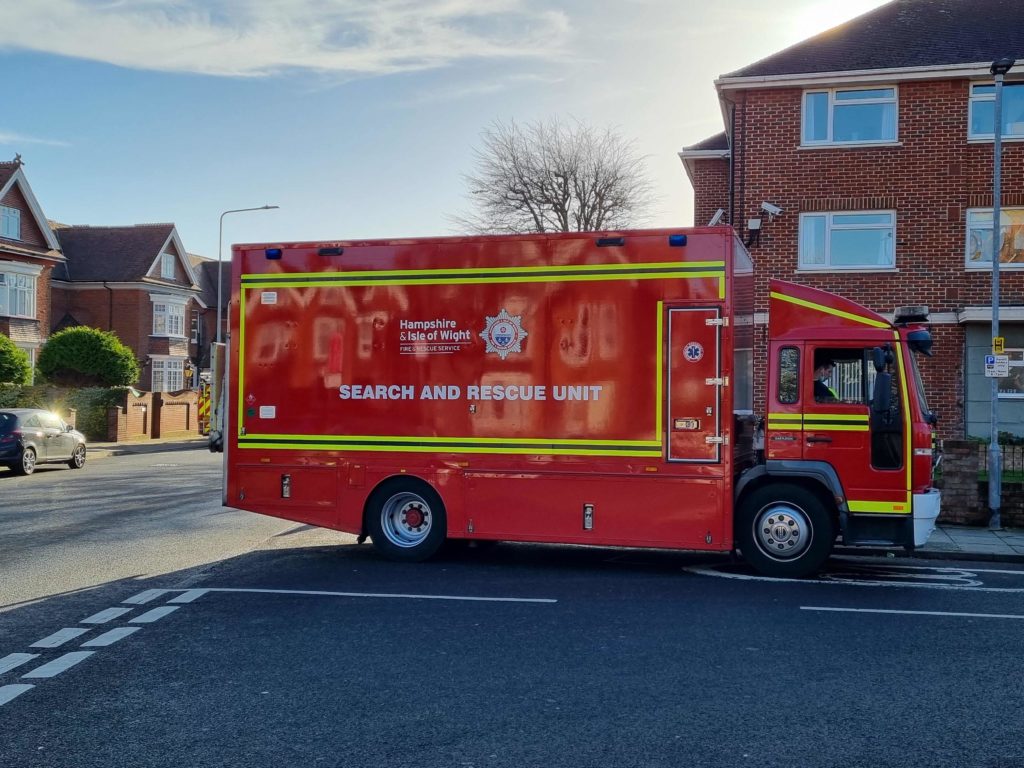 Crews later used a specialist basket to move the male from the one storey flat roof, Paramedics then gave the casualty gas and air for pain relief after it is believed he had broken his leg in the fall, the man was later transported to Queen Alexandra Hospital in Portsmouth for treatment.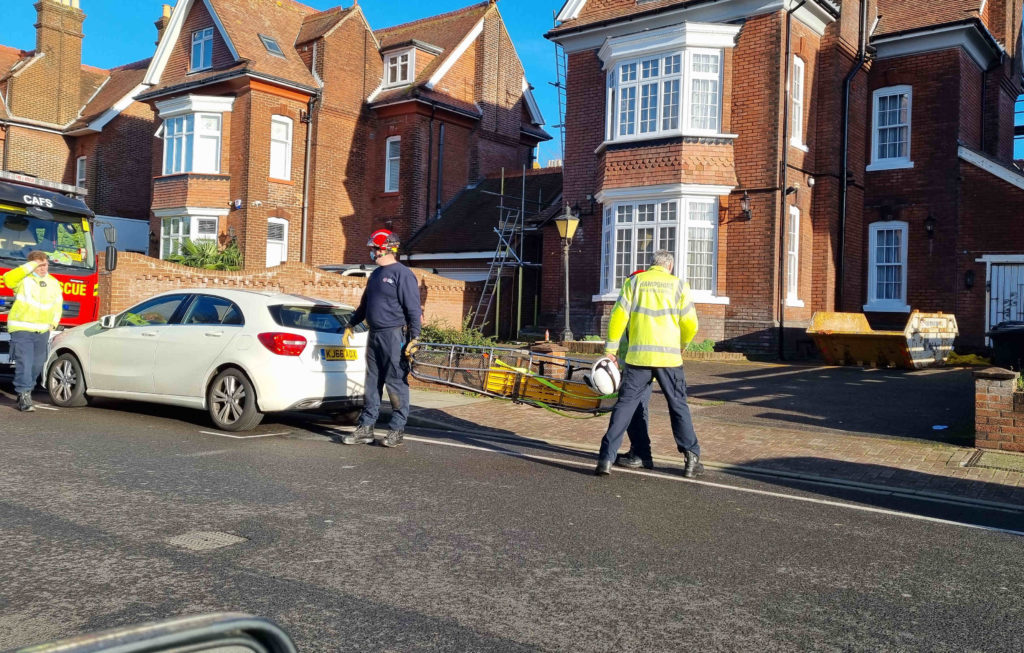 Crew manager Andy Brown from Cosham said: "The man had fallen off the roof and broken his leg, he landed on a half roof below."
"He was in a lot of pain and was given gas and air by the ambulance crews. We packaged him into a personal basket and carefully lowered him down."
Fire crews left the incident at around 1.45 pm when the male was taken to hospital.