Winchester, Hardley and Lyndhurst crews were called shortly before 11am yesterday to rescue Ben, the 25-year-old cob stuck in a ditch near New Road in Hardley
Liaising with Ben's owner, a vet was called to the scene who sedated the 15-hands horse.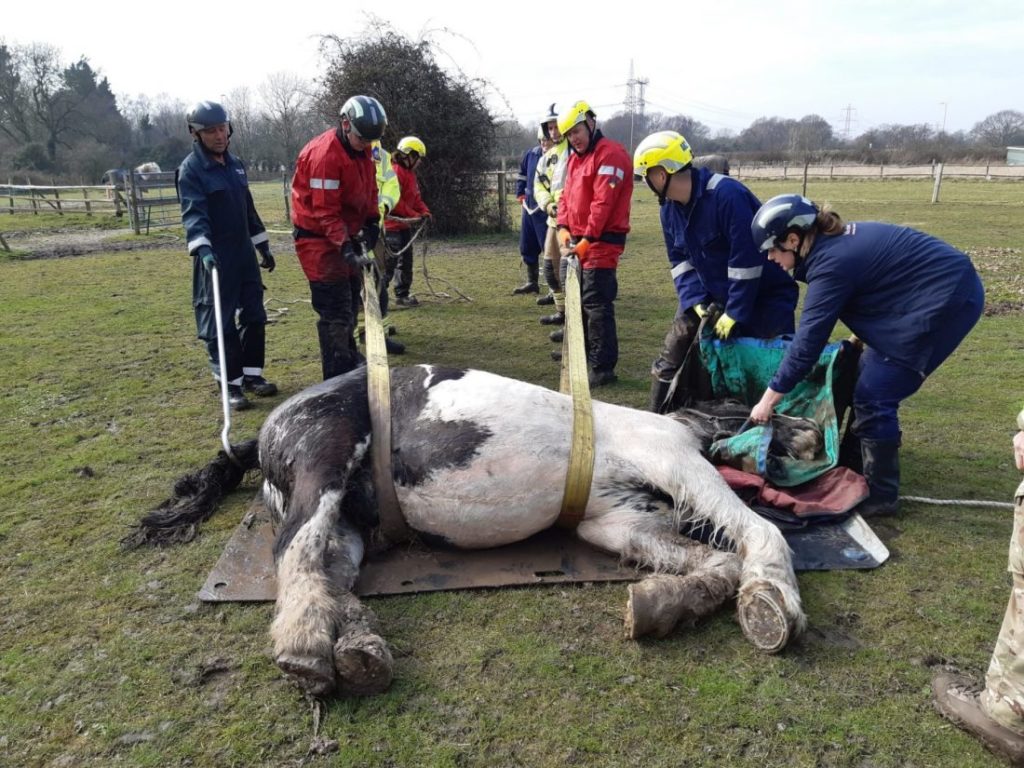 Animal rescue specialist firefighters worked to extract Ben from the ditch before leaving him in the care of his owner and vet.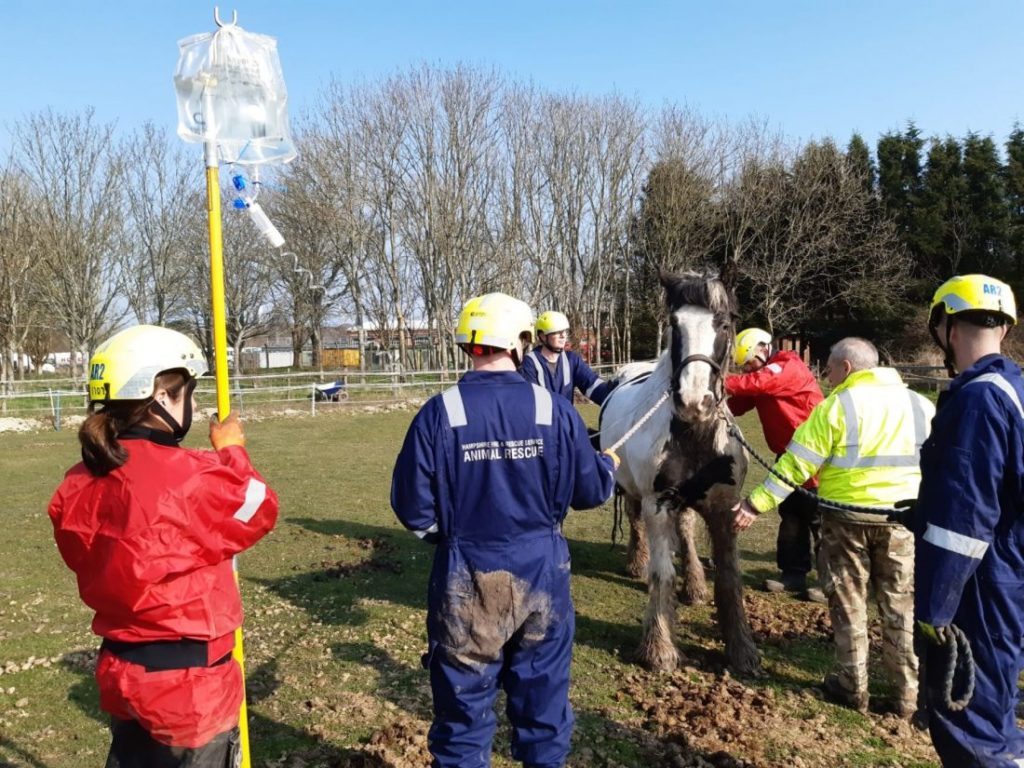 Crews left the scene at 12:45 with Ben safely back on his feet.