A Portsmouth Road has been closed in both directions after a vehicle overturned after hitting several parked cars
The collision which happened in New Road, Portsmouth occured at around 12.20am, Officers from Hampshire RPU and Paramedics from South Central Ambulance Service were in attendance.
A neighbour who heard the collision said:
"I heard a large bang followed by a loud scraping noise, I looked outside and saw the vehicle on its roof with someone trapped"
"I then immediately called for the police and ambulance as I was unsure if the driver was conscious."
"My neighbour then came running out and went to the car to see if the driver was ok, he then managed to help the driver to safety whilst we waited for the emergency services."
The collision involved an Audi which hit a parked vehicle causing it to flip onto its roof, the impact pushed the parked vehicle onto a Ford Focus causing significant damage to the bonnet.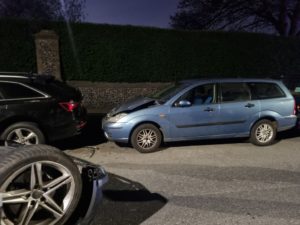 It's believed the driver of the Audi lost control after exiting the junction of Copnor Road into New Road, Paramedics from South Central Ambulance Service treated the casualty at the scene who was later transferred to Queen Alexandra Hospital by ambulance for further treatment.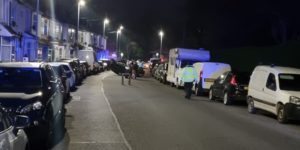 A full accident investigation is now underway to find the cause of the collision, recovery agents are currently on scene removing the vehicles involved in the collision.