A number of emergency services were in attendance of the incident which saw the male being airlifted to hospital this morning
Paramedics and police were in attendance of the incident behind the Pyramids on Clarence Esplanade following the discovery of the male who was found unresponsive in the water at around 11.30am.
A eyewitness said the lifeless body of a male was brought ashore after being found in the sea, CPR was started on the casualty immediately along with the use of a defibrillator as emergency services battled to save the males life.
Police have now confirmed the person involved was a male who had been found unresponsive in the sea.
After stabilising the male at the scene police and paramedics transferred the casualty to an awaiting air ambulance which had landed on Southsea Common.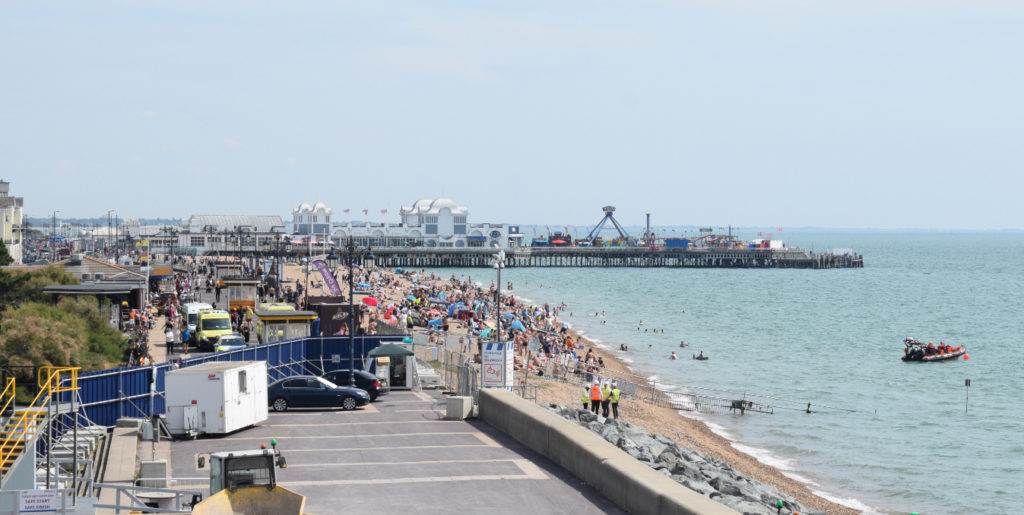 A police spokeswoman said: "Police were called at 11.34am this morning after a man was found unresponsive in the water. He was later airlifted to hospital."
"Police confirmed there were no suspicious circumstances surrounding the incident."
An air ambulance landed close to the incident on Southsea Common close to the Blue Reef Aquarium, whilst police officers cleared the promenade of pedestrians so that emergency vehicles could access the casualty.
Portsmouth Coastguard team were also launched who assisted with transferring the patient to paramedics.
The male was later airlifted to Southampton General Hospital where he remains in a critical condition.
More to follow