A man from Portsmouth has been left traumatized after he become trapped in a lift for seven hours following a communications issue with the emergency telephone where he was stranded overnight
Azizul who is a law graduate for ULAW spoke of the terrifying ordeal following the incident at Victory Business Centre in Portsmouth, on Sunday 17 July Azizul was at his brother's office in the centre when he used the lift to use the toilet which is located on a different floor.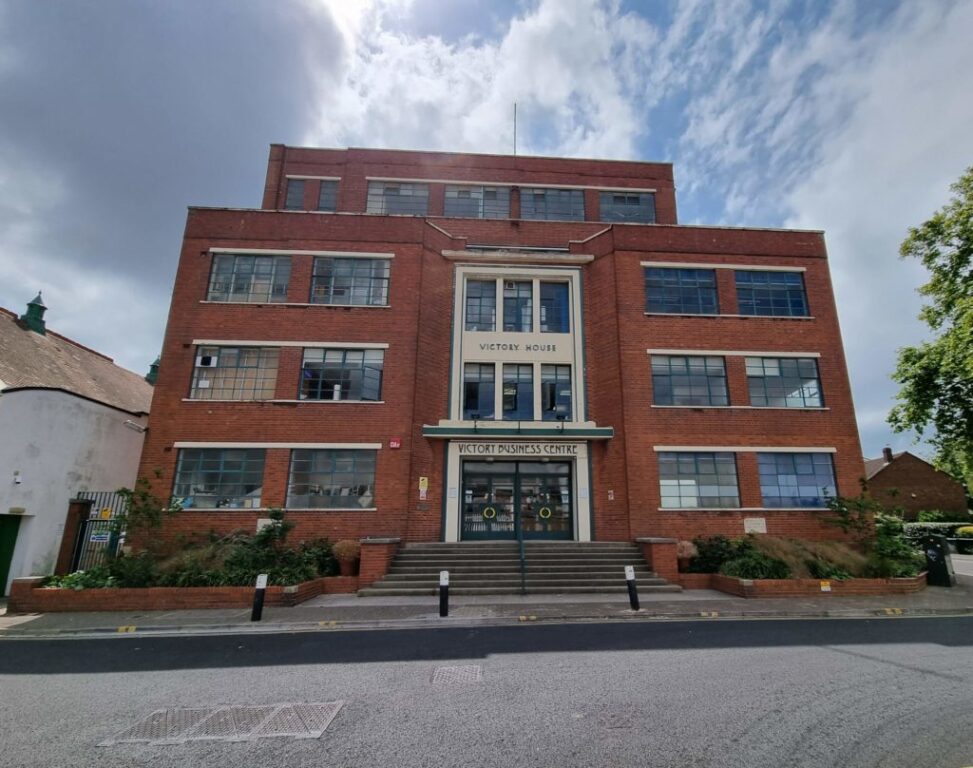 Speaking to Azizul he said:" I live with my brother in Portsmouth, my brother has two units in Victory Business Centre, one upstairs (1st floor) and one downstairs, my brother's company sends parcels to clients across the world.
I have keys to his office as I come to his office every now and then to help him or to spend time with him, on July 17th 2022 I came here to collect some of my stuff and check if the parcels had been collected by the delivery agent we use.
Before leaving to go home that day I went to the upstairs toilet as we don't have toilets downstairs.
I took the lift from upstairs to downstairs after using the toilet, it was around 10.45 pm I clicked the 'G' button on the lift, after 1/2 second the lift started shaking.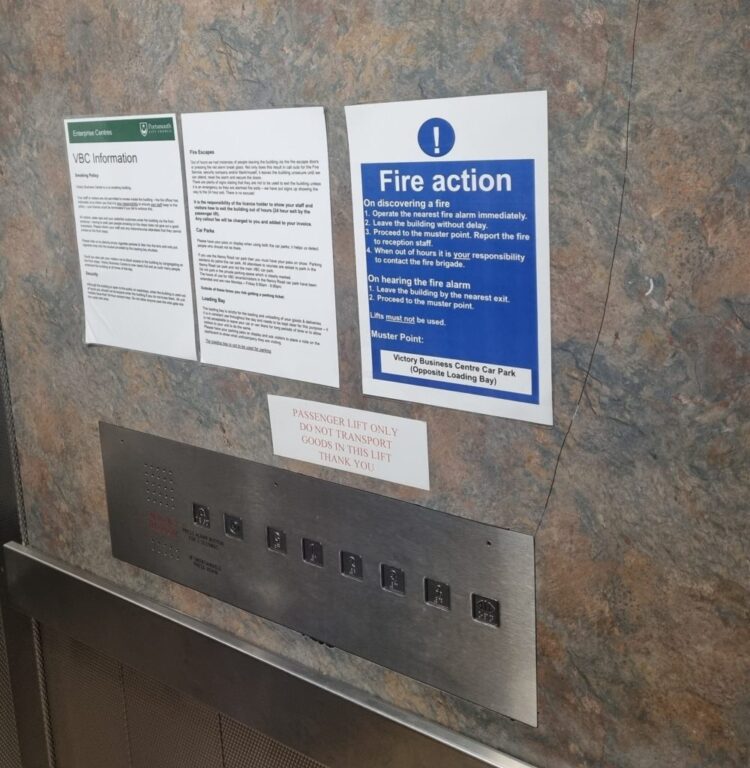 I thought the wires were being severed and the lift stopped in the middle of the 1st floor and downstairs, it was absolutely devastating and horrifying moment as I'm claustrophobic and do not like confined places.
I tried the emergency call which is located inside the lift but got no reply, at this moment I realised there was a problem and started to worry about how I would get out.
I had no mobile phone and think I was the only person in the centre, this immediately caused me panic and to get distressed, I then started to bang the doors and shout for help which again didn't work.
The bizarre sound of the emergency calling button made the situation even worse as it gave me a realisation that I'm trapped, I need help and I don't have any control of the situation.
During the first 2 hours, I had all kinds of negative thoughts, fortunately I had keys in my pocket and I managed to prise open the 1st door of the lift and about an inch of the 2nd door, finally I could breathe as I managed to get air to come into the lift and managed to get my breath back after the panic.
It's at this moment the door of the lift started to forcefully close by itself this then happened around every 15 seconds, this caused me to hurt myself after doing this throughout the night.
I feel God somehow helped me control my mind and remain calm after the reality of what was happening had sunk in, I then knew i would not be getting out any time soon.
Finally at 5.45am Mark Parratt who works here at the victory business centre rescued me, it was the most horrible night of my life and my mental suffering is indescribable.
I'm still in trauma and trying to cope with what happened, I really hope that by people hearing my ordeal will make businesses take lift maintenance seriously, to prevent any other person from experiencing the same traumatic event I did."
After speaking with Mark Parratt he explained that there had been an isssue with a communications fault in the building, this had occurred sometime after Portsmouth City Council employees had gone home on Saturday and was not aware of the issue until Monday.
A Portsmouth City Council spokesperson said: "We fully understand what an awful experience this must have been for this gentleman and have every sympathy with him. We very much regret that this happened.
We have sincerely apologised to him for this very unfortunate accident and given him a gift.
The incident was caused by a combination of events we could not have foreseen. Every two months our specialist lift contractor checks the lift's mechanism and the phone alert system linked to its alarm button.
Both were in full working order when last checked in June, but both developed faults independently. The lift malfunctioned and no phone alert was triggered when the gentleman pressed the alarm button.
An alarm did ring on-site. The business centre is open 24 hours, but no-one was around to hear this. We hire a security company to make a routine visit every night between midnight and 3am, and the on-site alarm would normally have been heard by their security guard.
The guard failed to make the scheduled visit. We're urgently undertaking a full review of our contract with the company.
The lift and the phone alert system have been fixed and are now working."
Azizul hopes to raise awareness to the public after this incident as his mental health has been affected by this matter, as he has been unable to sleep and has experienced flashbacks after the incident.
He said "Always ensure your phone is with you because you do not know when you may get into an emergency situation as I would hate to see someone else suffer the bad experience I have suffered"