More than 100 motorists were dealt with by Roads Policing Units as part of a safety operation carried out around Fleet Services yesterday (April 4)
The operation saw our RPU officers, safety camera van team and Commercial Vehicle Unit team up with the DVSA focused on improving the safety of our roads.
Over the course of the day, a combined total of 856 miles were patrolled, with vehicles stopped at the services.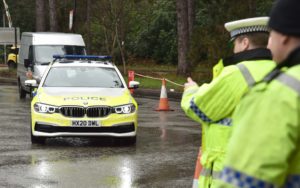 The teams dealt with 108 identified issues, ranging from warnings being given for load security and lane discipline, to 48 motorists being caught speeding and a number who were dealt with for using a mobile phone while driving, driving without due care and attention, and driving whilst disqualfied.
Two vehicles were also seized, one which had not been taxed and another that was being driven by a disqualified driver and with no insurance, and three prohibited, meaning the issues had to be rectified before they could continue their journey.
PC Jay Dewane, from the Roads Policing Unit, said: "The safety of our roads is the responsibility of all who are using them.
"Too often, we see the devastating impact incidents can have on people, and it is vitally important that everyone does what they can to ensure their own and other people's safety while at the wheel."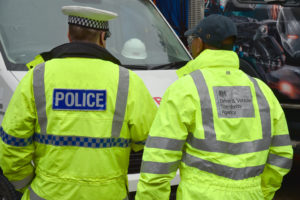 PC Dewane continued: "Yesterday was a wet day, and while the vast majority are driving in a safe manner, it is disappointing to see the risks some people are still taking and the dangers this can cause.
"The message really is simple, it is not worth the risk. The results of an incident on the roads can be catastrophic, so please do all you can to ensure you are driving in a safe manner and your vehicle is in a legal condition."