Hotel occupants were evacuated shortly before 4.10pm following reports of smoke in lift shaft at a popular Portsmouth Hotel
Firefighters were called to the Village Hotel, Portsmouth after fire alarms sounded at the five story hotel, employees of the hotel followed a well planned evacuation procedure that is routinely practiced by hotel staff.
Firefighters from Southsea, Cosham, Portchester, Waterlooville and Havant and HIWFRS Technical services were in attendance, on arrival firefighters entered the building to investigate the reports of smoke.
A number of Paramedics and Incident Response Units from South Central Ambulance Service were also in attendance, firefighters investigated the cause of smoke and was unable to identify a fire at the premises.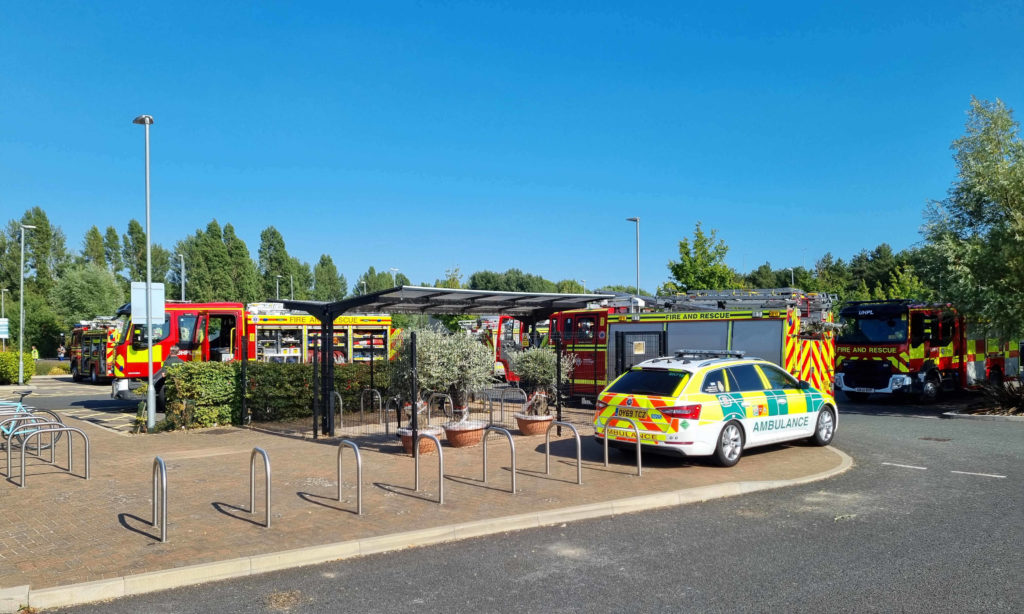 Fire crews currently remain at the scene whilst they isolate power to the lift and ensure the building is safe prior to letting occupants back into the building, lift engineers have been called to the premises to further investigate the cause of the smoke.
More to follow