Parents of children who attend Milton Cross Academy, Portsmouth have voiced their anger after children harrased by anti vaccine protesters.
The 2 protesters approached and harrased children as they left school yesterday Tuesday 28 September.
Children were left shaken after the protesters approached them warning not to have Covid-19 vaccines after possible long term risks and side effects.
Parents have been left angered as they feel children should not be approached by protesters due to their ages, which has now left many fearing for their childrens welfare on the way home from school.
The Academy who is run by the Kemnal Academies Trust in Kent has sent text messages to parents informing them of the incident.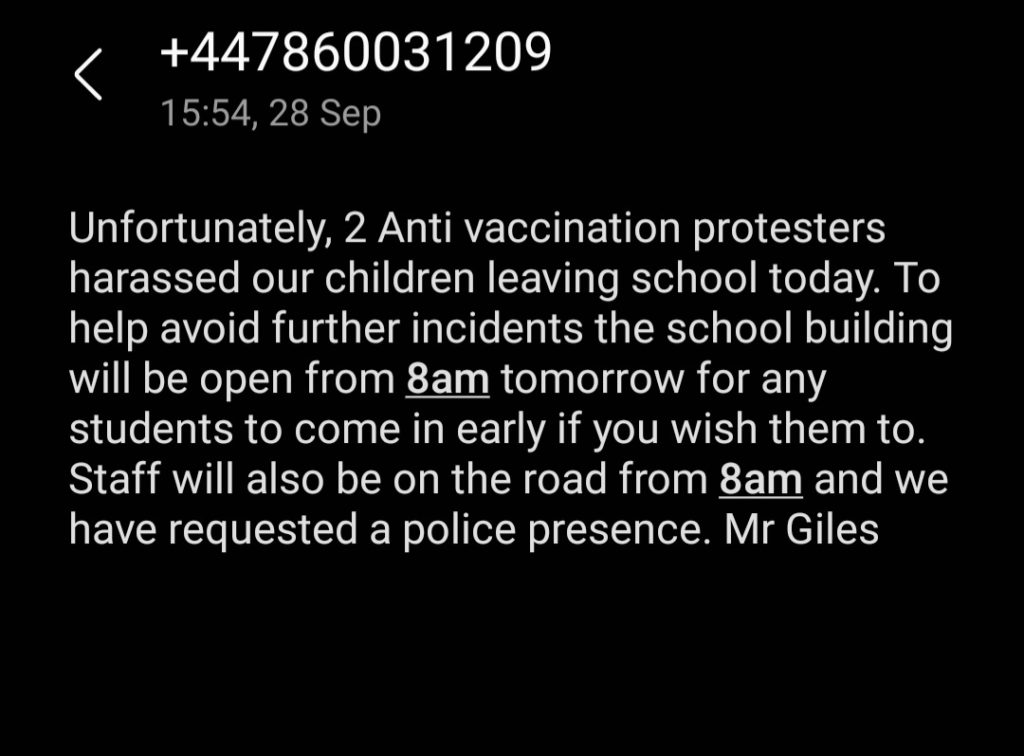 Police have been requested to be present follwing the incident, along with extra staff being seen monitoring children as they come to school today.
Milton Cross and Kemnal Academies Trust have been approached for comment.
More to follow.