A fire investigation has been launched following a fire that broke out at a derelict pub in Portsmouth yesterday Friday 3 June 
Firecrews from Southsea and Cosham were called at 4.06pm yesterday afternoon after smoke was spotted coming from the first-floor of a derelict building on Milton Road, Portsmouth.
On arrival of firefighters smoke was seen issuing from various parts of the building, firefighters then requested police to attend to manage the traffic.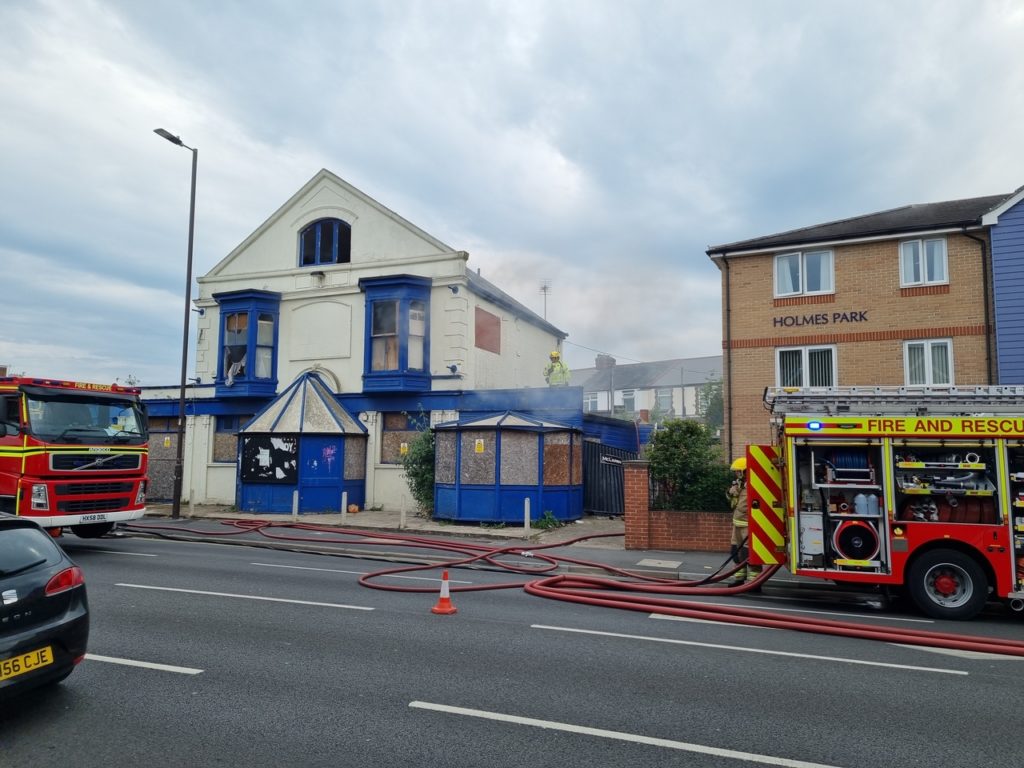 Firefighters wearing breathing apparatus used hose reels, high pressure jets hoses,  along with aerial ladder platform to extinguish the fire and used PPV for smoke clearance.
A full fire investigation was launched and officers returned to the scene to ascertain the cause.
Crews returned to station following the stop message at 5.09pm.
Officers from Hampshire Constabulary have since arrested six teenagers in connection with the incident as part of their investigation.
After witnesses saw the youths leaving the derelict pub prior to the blaze breaking out.
Police are urging any witnesses that may have seen the teenagers or may have cctv or dashcam footage, to contact police on 101 quoting 44220219825.