Police have launched arson investigation following

 grass fires close to Calmore Industrial Estate
Around forty firefighters were in attendance and tackled the large fire which is believed to have been started deliberately at Testwood Lake, Totton.
Fire crews from across Hampshire were scrambled to Testwood Lake following reports of multiple fires which had broken out at the lake, a number of crews tackled the blaze from Nutwood Way and Brunel Road whilst further crews tackled the fire from Hawkers Close.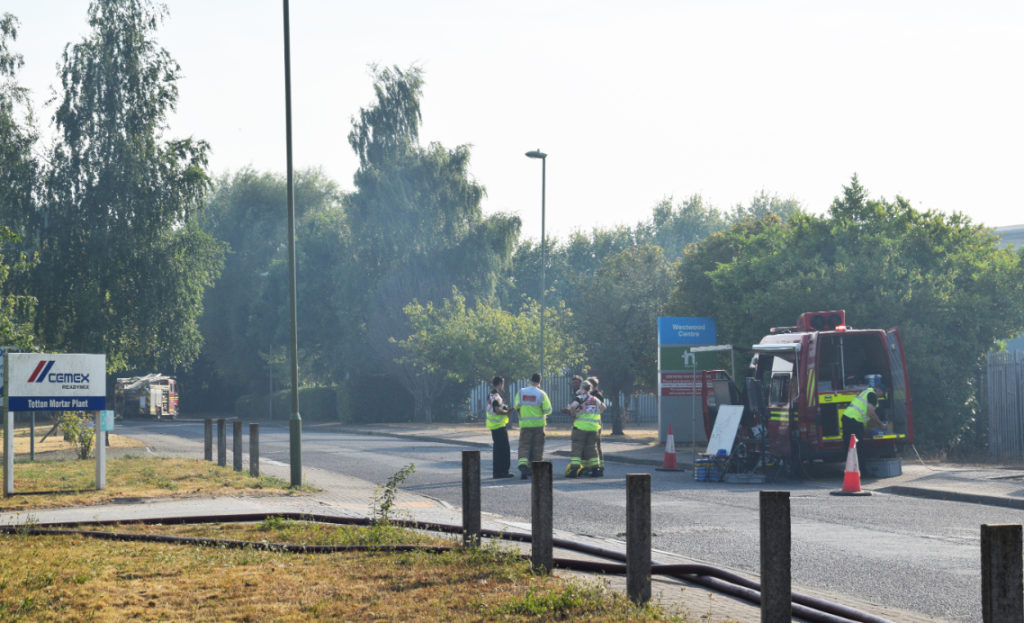 Concerns were raised by firefighters after the blaze spread rapidly towards neighbouring properties and commercial premises after being driven by high winds, crews quickly tackled and contained the fire using hose reels, hose reel jets and off road 4×4 vehicles.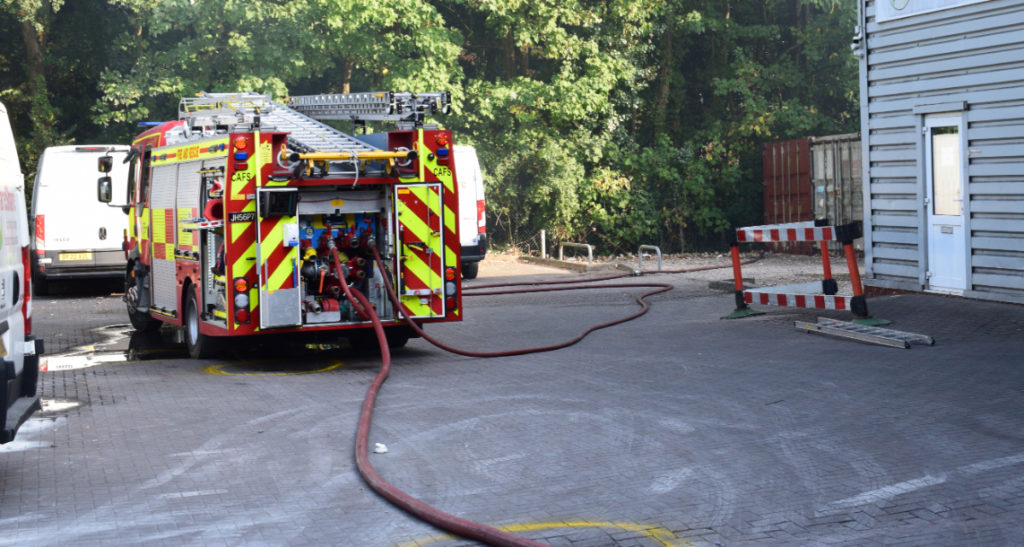 Local residents also pulled together who were seen filling buckets of water and dowsing smouldering remains in a bid to help firefighters to stop the blaze reigniting.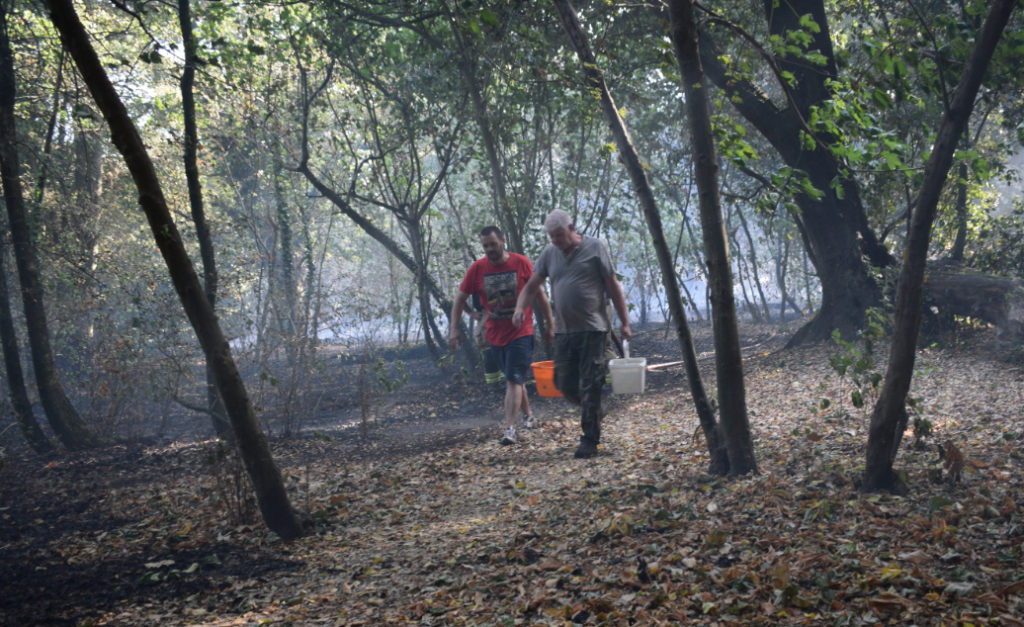 Police have been patrolling the area and conducting enquiries after firefighters believe the fires were started deliberately.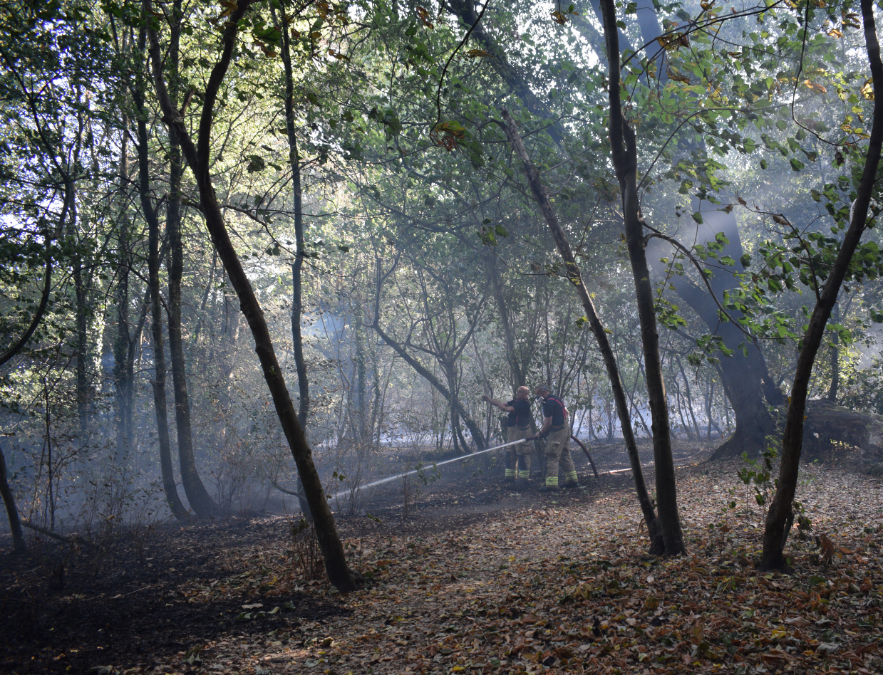 Officers are now appealing for information after a number of fires were set in the Testwood Lake and Test Lane area of Totton, since around 2.30pm it's believed that around five fires were set in the local area.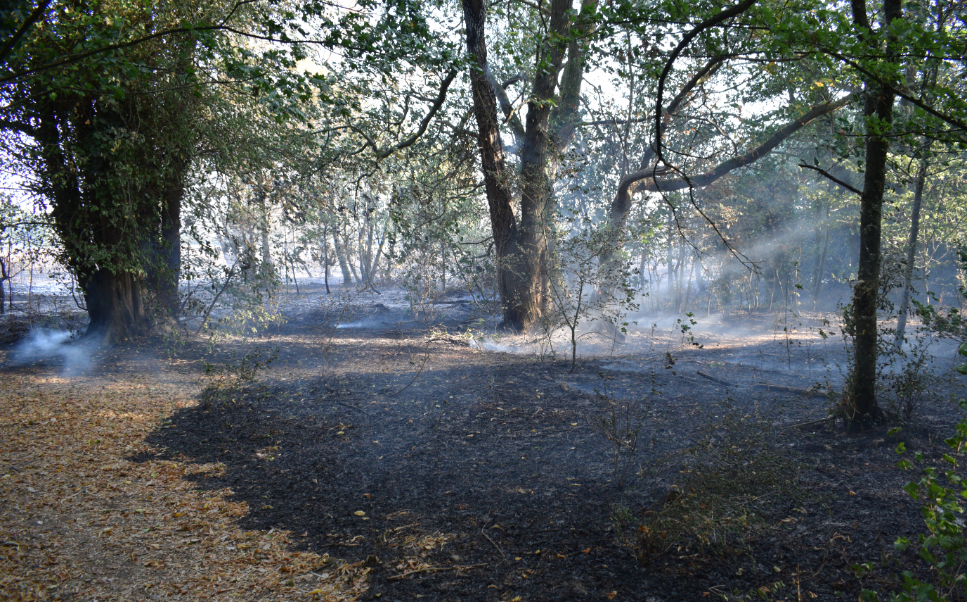 Acting Inspector Mel Spooner, said: "Fortunately the fire service have been able to bring the fires under control quickly and no one has been injured. However, with the dry climate and the fires being set in close proximity to houses and business premises, there could have been a very different outcome.
"We have officers out in the area patrolling and carrying out house to house enquiries.
"I would urge anyone who witnessed the fires being set or who saw anyone acting suspiciously in the area, to call the police immediately. If you have any information please get in touch and help us find the person or people responsible."
Anyone with information should call police on 101 quoting incident number 1797 of Saturdays date.