Roof top incident sparks major rescue operation in Waterlooville after person falls from roof 
It's understood that contractors were carrying out roof repairs at the address in Oaks Coppice, Waterlooville, at around 11.00am one of the employees suffered a medical episode causing him to fall from the roof.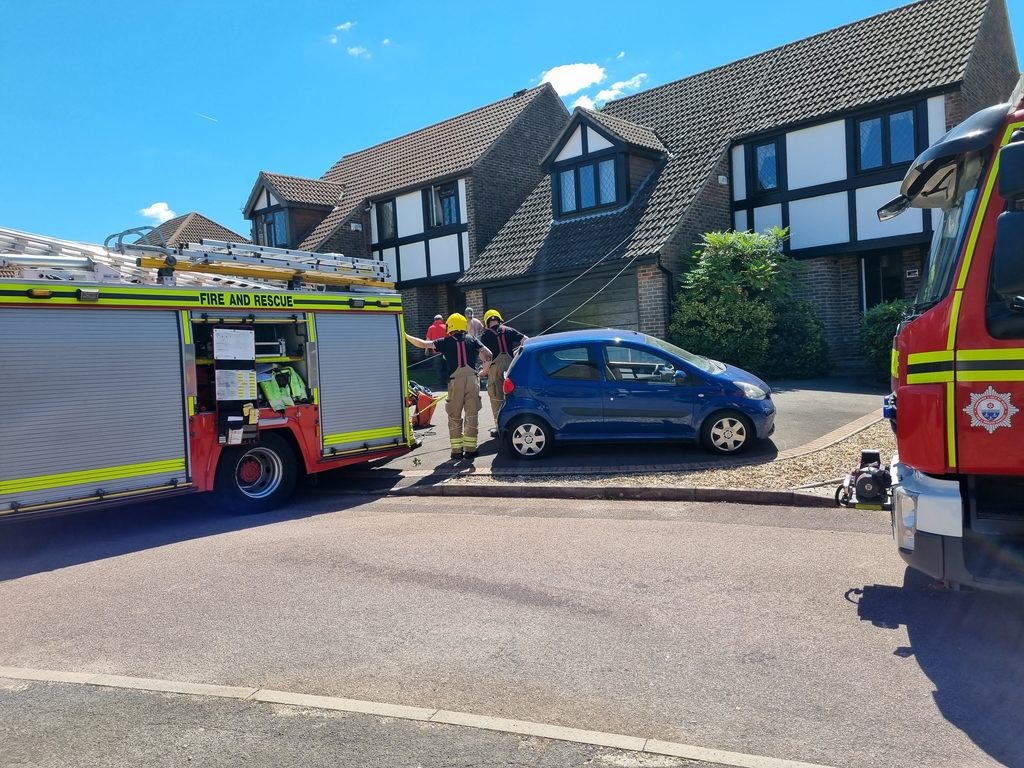 It's believed the roofing contractor fell from the roof onto a lower first floor flat roof.
Paramedics, three fire crews from Cosham and four incident response vehicles from South Central Ambulance Service were also in attendance.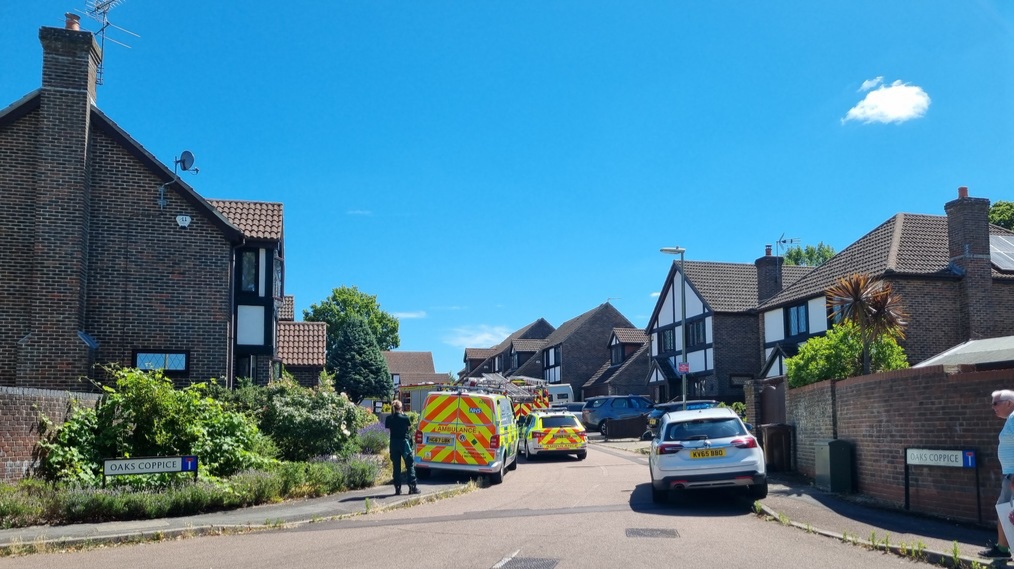 After a risk assessment was carried out and a plan was made to safely move the casualty, paramedics and firefighters carefully manoeuvred the casualty to the ground.
He was later transferred to hospital by an awaiting ambulance where he is believed to be in a critical condition.