An NHS nurse has spoken out after falling victim to a scam on social media and wants to warn others, after falling victim to the scam which resulted in his iPad being stolen in Southampton
The nurse who does not want to be named has spoken today of their shocking ordeal after falling victim to a scam through a popular social media app.
The victim had listed an iPad for sell on the Facebook marketplace he received a message asking for his address to collect the item.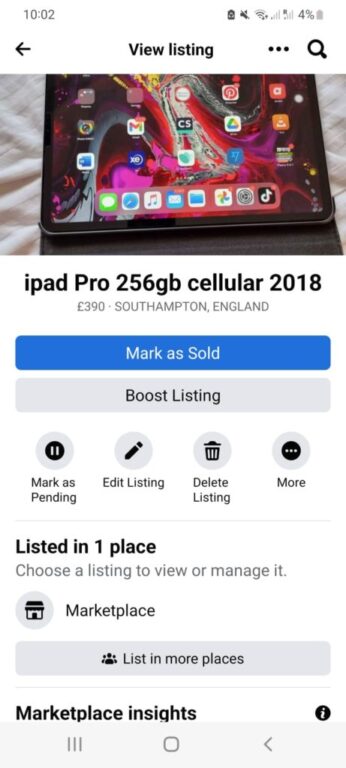 On Thursday 9th June at 3pm the male arrived as arranged to purchase the item, he looked at the iPad and said he was going to send the funds electronically to the sellers account.
At this time the seller believed the buyer was genuine and had no reason to suspect he was a victim of a scam, the male then said funds had been sent to the sellers bank.
Whilst the seller was checking their bank online, the male fled from the house, he was then seen leaving the incident in a White Audi A3 with partial index of 63VHN.
Speaking today the nurse said
"I'm new in the city an have just got a job in the general hospital, I'm from the north Asia and i just don't know what to do."
"I moved here as I was told that Southampton is cultural city, but i am now questioning this as it has severely affected me and has caused trauma to myself."
The incident has been reported to police who are currently investigating the incident, police would like to warn members of the public that incidents like this have been happening up and down the country.
A recent social media post by North Wales Police said:
"We are currently seeing more reports of people being scammed when selling high value items on social media.
Offenders are often attending victims houses to buy the item and showing a fake banking app showing a complete transaction.
The offenders then leave with the item before the victims realise they have not been paid."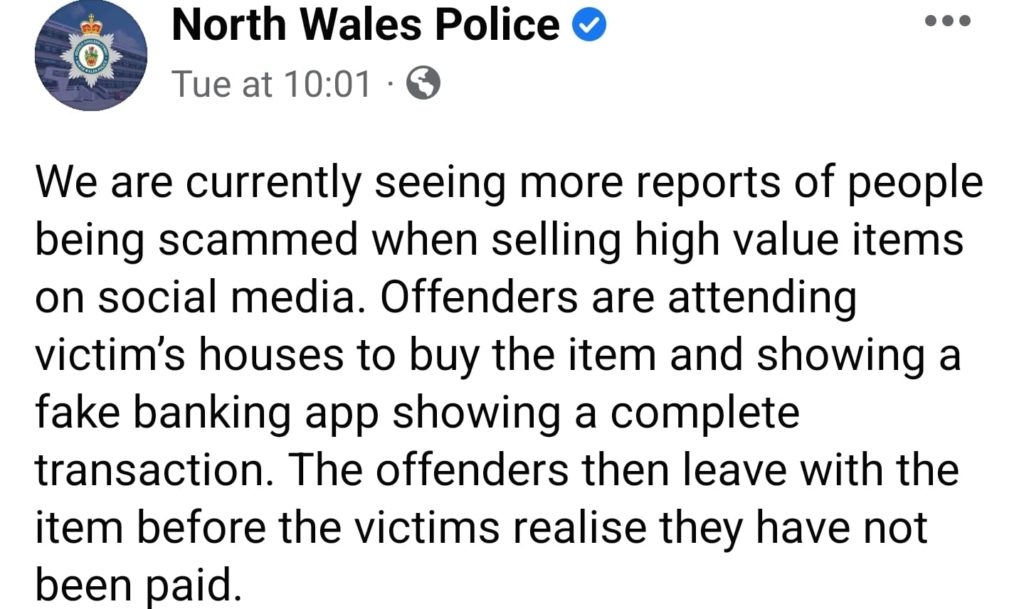 The nurse said: "I would like to raise awareness to other people who may also fall victim to this scam.
It's extremely worrying that this could happen to vulnerable elderly people or single woman, this could be very distressing if it was to happen to them."
Offocers from Hampshire Constabulary are now appealing for information into this incident, they would like to hear from anyone who has also fallen victim to the scam.
Have you been targeted by this scam, do you have any information relating to this scam or know the people in question.
Police are urging anyone with that has fallen victim to this scam or has any information to contact them on 101 or via the online reporting tool found on their website.