Three kayakers who become stranded on mud flats after misjudging tide times sparked a multi agency response last night in Emsworth
Crews from HM Coastguard, Firefighters and Paramedics from South Central Ambulance Service, responded to reports of persons shouting for help shortly after 7.20pm last night.
It's believed the kayakers misjudged the tide times and become stranded after the dropping tide left their two kayaks on mud flats.
Three fire crews from Cosham, Havant and a specialist water rescue unit from Redbridge were in attendance, to assist crews from HM Coastguard, on arrival crews found the three persons to be wading through the mud to get to shore.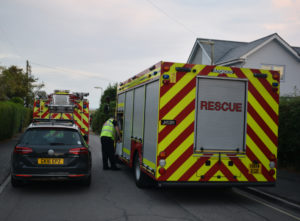 Crews waited patiently as they slowly made progress after becoming knee deep in the mud, they eventually got to land around 8.15pm
Fire crews then used a high pressure jet hose to wash mud from the covered kyakers before handing over to awaiting paramedics.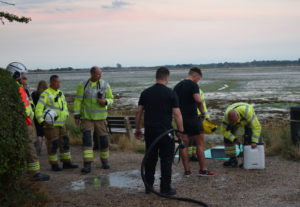 Paramedics then assessed the kayakers to see if they needed medical treatment, after completing their assessment they decided the kayakers were safe and well and did not require medical intervention.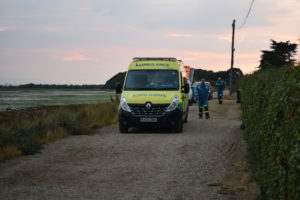 Emergency crews stood down from the incident shortly after 8.45pm.