Photo credit The Bearded Explorer
Police have closed Portsdown Hill Road, Portsmouth after a serious collision involving two motorcycles 
The collision has happened close to Churchillian Public House, Portsdown Hill Road, Portsmouth, police have closed the road in both directions whilst emergency care is given to the casualties.
Air ambulance has landed in the car park of the Churchillian Public House, Paramedics from South Central Ambulance Service and specialist medics from Hampshire and Isle of Wight Air Ambulance are currently on scene giving life saving treatment to the casualties.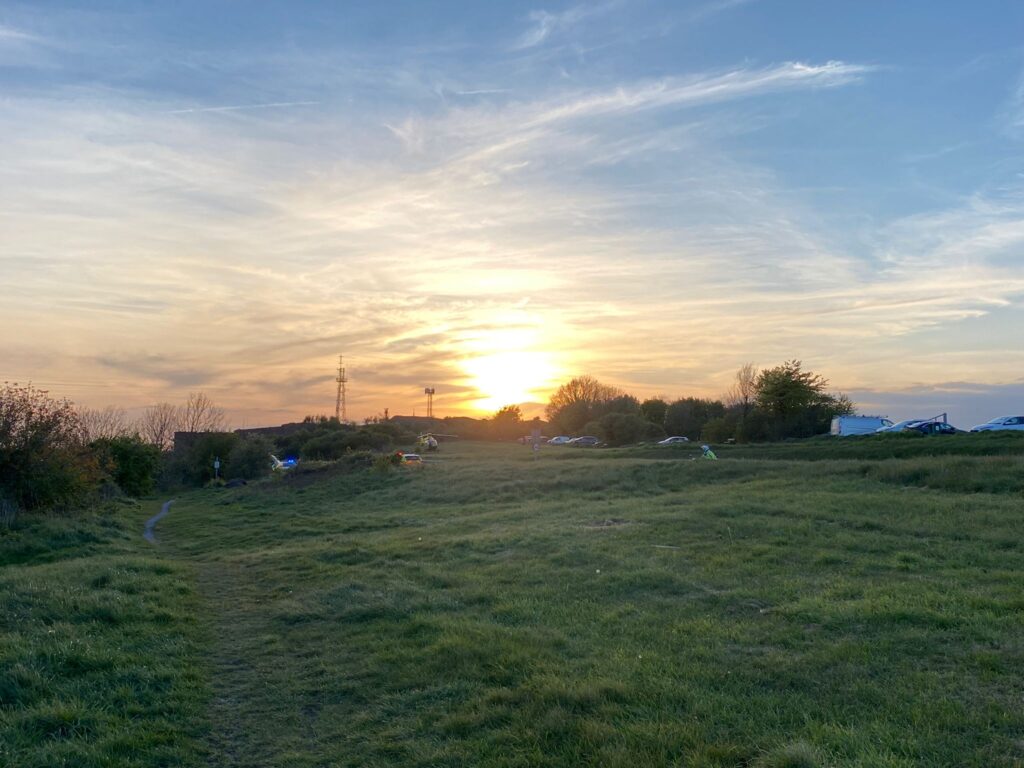 Air ambulance has just taken off at 8.05pm and is believed to have taken one of the casualties to Southampton Trauma Centre for emergency treatment.
More to follow