Officers from Hampshire RPU unit have used tactical contact after a moped used for crimes across Southampton failed to stop
Officers attempted to stop the believed stolen moped after it was used for various crimes across Southampton, however officers initiated pursuit after the riders failed to stop for officers on Saturday 22 April.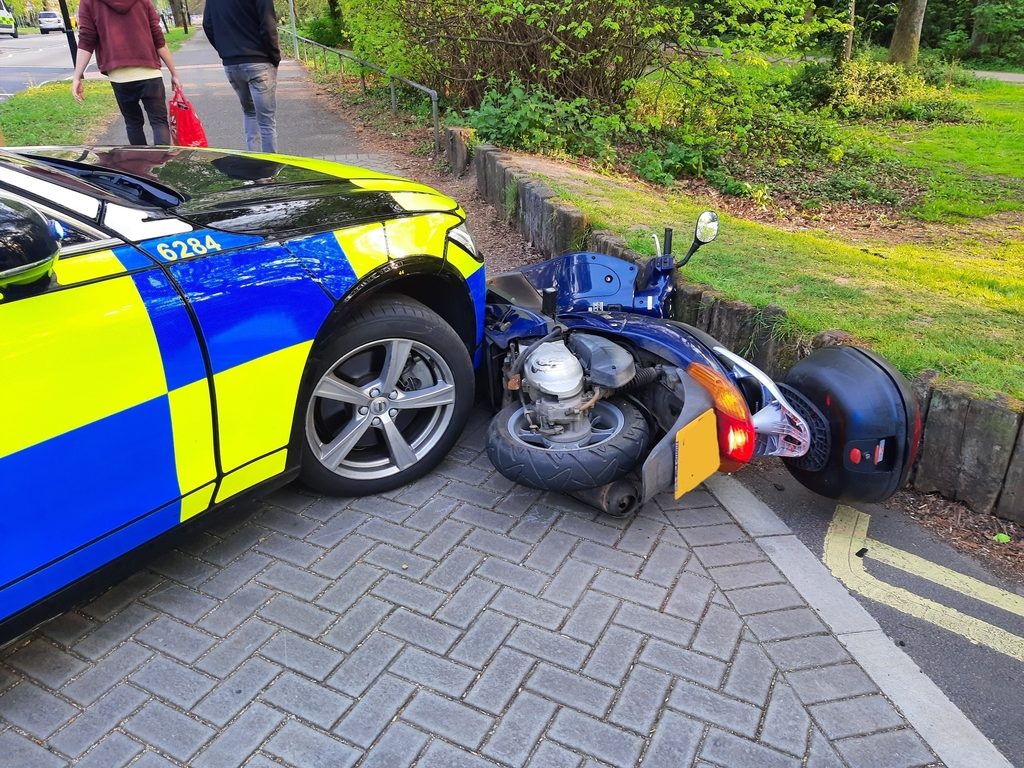 A tweet from Hampshire Roads Policing said:
"Following a series of moped enabled crimes in #Southampton today, this one failed to stop for us. Tactics were already authorised and when the opportunity arose, we used tactical contact to end the pursuit as the rider tried to go onto Southampton Common! #25356 #27526 #CMP1706"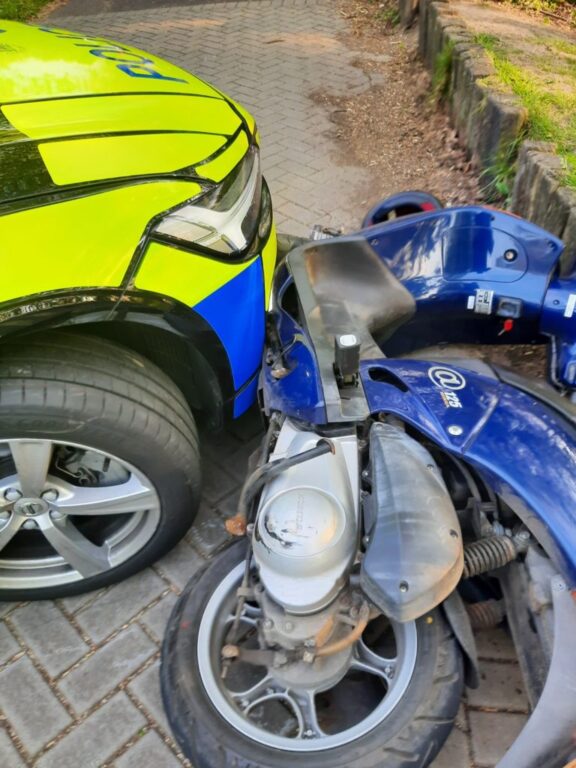 The rider was subsequently arrested and remains in custody at this time.