Officers from the Metropolitan police are investigating a serious attack on a motorcyclist after terrified passengers aboard a bus witnessed the shocking attack 
It's understood that a rider of a motorcycle was attacked by two unknown persons with a machette, the rider then wrestled with one of the persons on the bike taking the machette.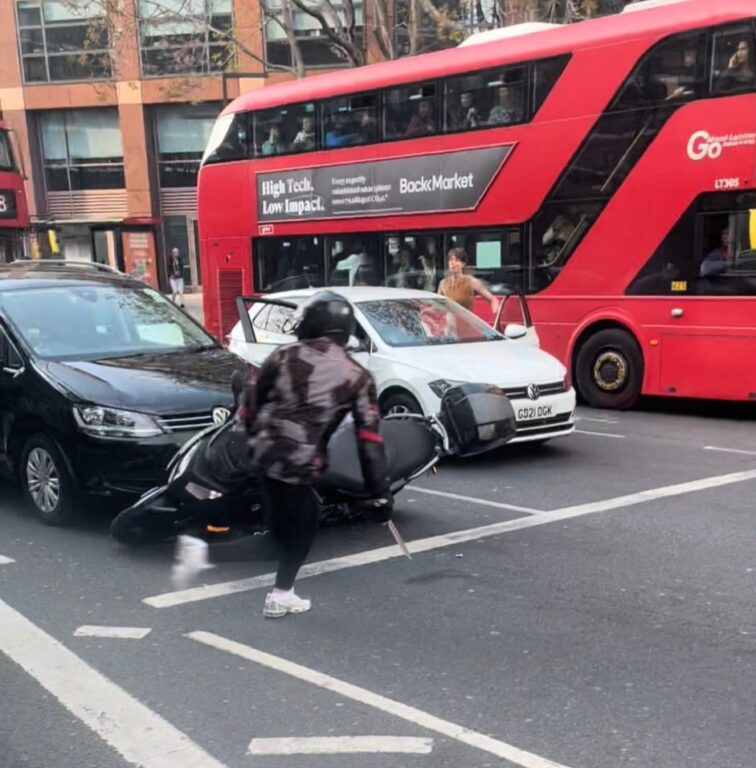 One twitter user who captioned the below picture said:
"The gentleman holding the knife here IS NOT the attacker. He got out his car and was helping the motorcyclist."
The attackers then left the victim and returned with a hammer moments later attempting to attack the rider again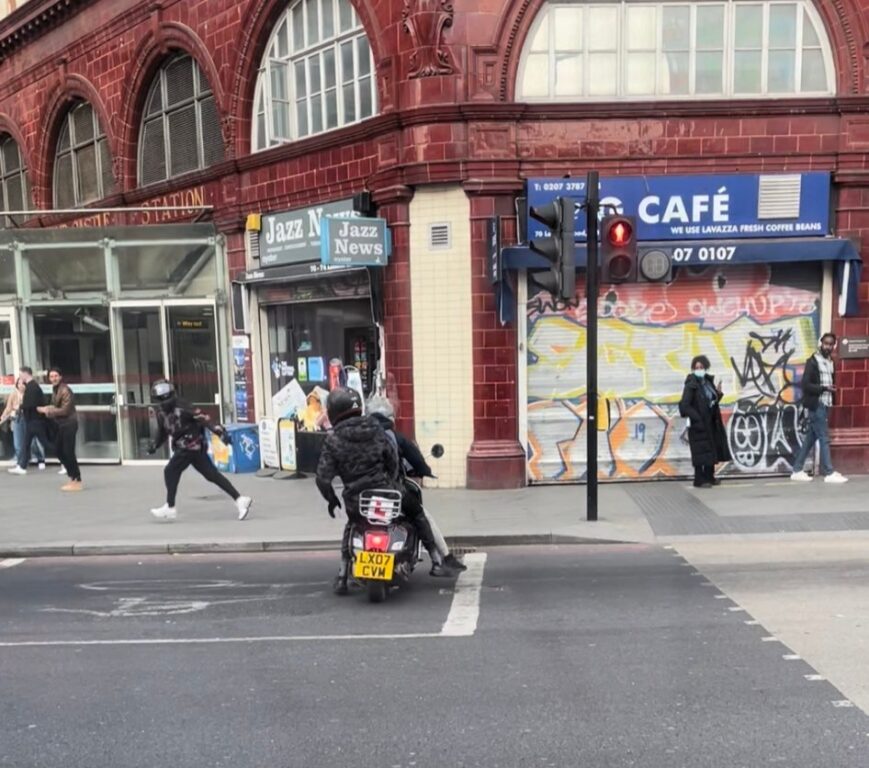 The attackers then crashed the motorcycle as they left the scene, before returning just moments later brandishing a hammer.
They then drove off towards the direction of central London, before returning again skiding round the corner falling from the motorcycle.
They then got back onto the motorcycle fleeing in the opposite direction.
Comment from another twitter user said:
"I was on the other bus saw the whole thing. It was so scary."
Officers from the Metropolitan Police are investigating the incident, did you witness the incident leading upto the attack, do you have footage of the incident leading up to the attack.
If you have any information that can assist police officers investigating the attack, please contact the Metropolitan Police on 101.