Two teenagers have spoken out after they feel let down by the criminal justice system after the driver of a late-night crash is spared prison
This article contains distressing images of injuries sustained in the accident please leave if you are easily upset
The crash happened on 15th August 2021 when the girls met up with three males they had recently met at a party, shortly after getting in the car the driver started to drive erratically, they both become scared and asked the driver to slow down to which he and his friends said: "its ok nothing will happen he's been driving for years."
The driver was then traveling along Cheltenham Road, Portsmouth when he lost control whilst driving around a bend in the road causing the car to leave the road crashing into a tree.
One of the girls can remember the car smoking and people pulling them from the wreckage but later discovered that the driver had fled from the crash leaving them for dead.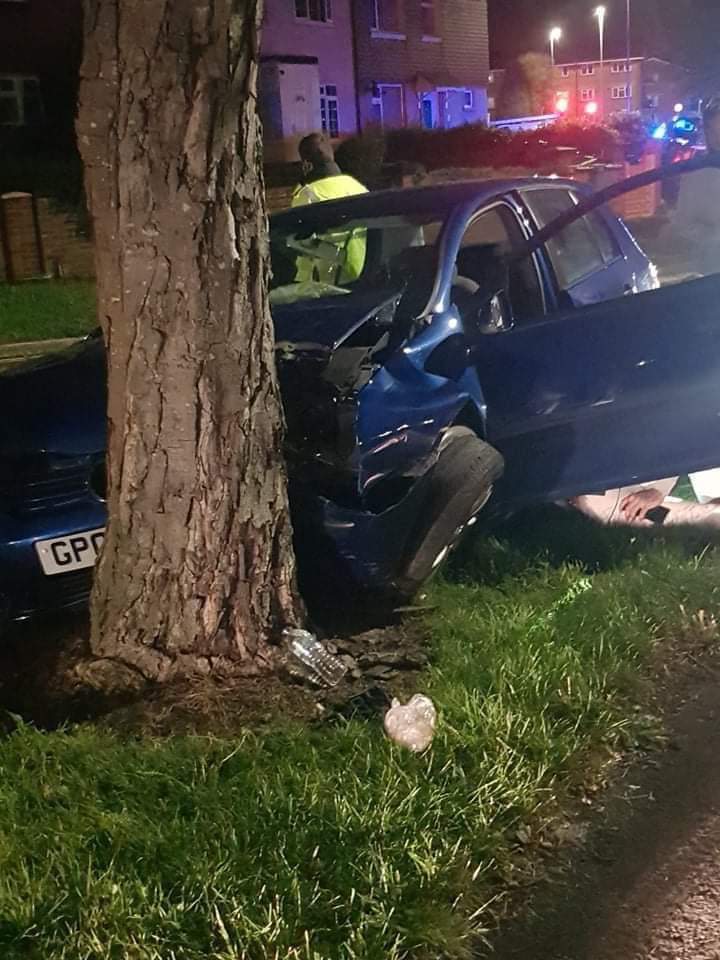 Chloe describes how she was unable to feel her legs when she was pulled from the smoking vehicle, she was covered in blood and was slipping in and out of consciousness after she received a large laceration to her forehead in the crash.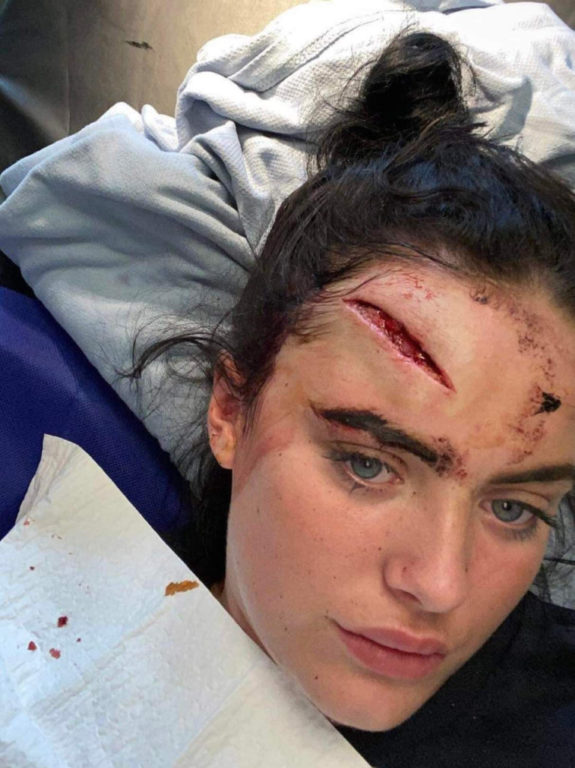 Chloe was then taken to Queen Alexandra Hospital in Portsmouth where she received treatment for 2 cuts to her legs and a large laceration to her head, nurses used 60 stiches due to cuts that had gone through to the bone.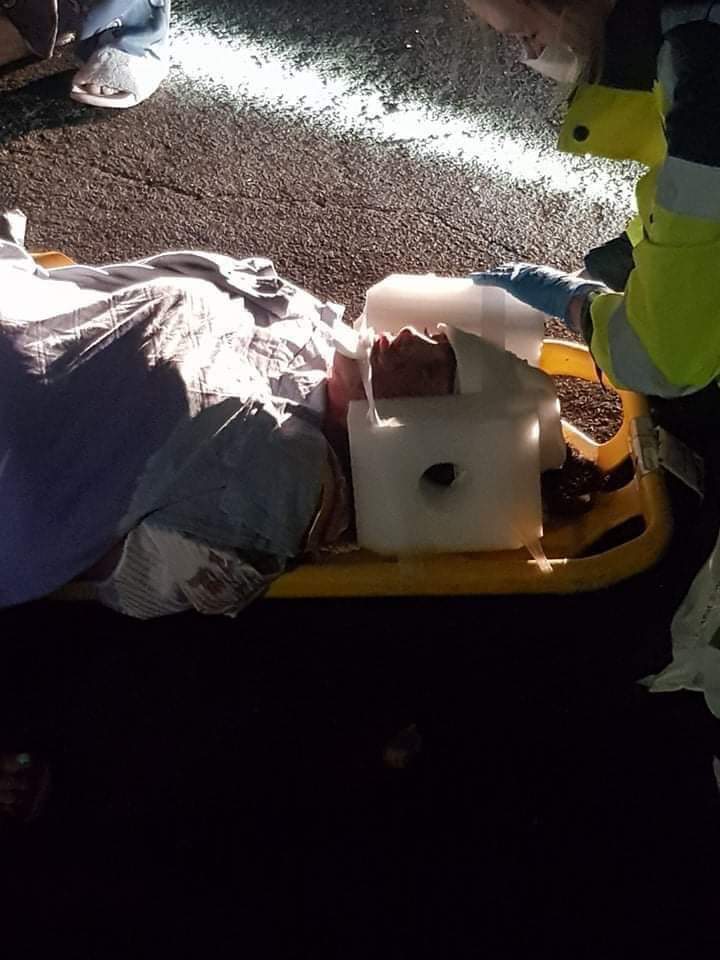 Her friend Yasmin was taken to Southampton General Hospital where Doctors discovered that she had suffered an L5 Traumatic Lower Spine Fracture in the crash and a laceration to the head.
Yasmin spent 4 days in hospital following the crash and was discharged home however was bed bound for a number of weeks due to severe pain to her back and difficulty in walking, her care was later transferred over to physio therapists at St Marys hospital.
Police later identified the driver to be Aiden Graves 23 from Hunston, West Sussex he was subsequently summoned in relation to the crash to appear at Portsmouth Magistrates Court for Road Traffic Offences.
He appeared at Portsmouth Magistrates Court on 6th January where he pleaded Guilty to
Driving without due care and attention
Drove a motor vehicle otherwise in accordance with a licence
Use a motor vehicle on a road or public place without third party insurance
The driver of a vehicle involved in a road traffic accident failed to report that accident
Failed to give information relating to the identification of the driver when required to do so
On Monday 14th February he was sentenced at Portsmouth Magistrates Court and received 
13-week suspended prison sentence
Electronically monitored curfew for 4 weeks
19 session thinking skills program
100 hours unpaid work
Disqualified from driving for 12 months
He was also fined £213
Speaking with Yasmin she said:
"The police took months to take statements from us even after we had done statements, we didn't hear anything back from police, we feel that they weren't supportive enough to us and didn't keep us up to date on what was happening we felt that we had been forgotten about"
"I have cannot remember what happened on the night of the crash I just remember waking up in hospital saying what am I doing here"
"The accident has affected my life massively when I was discharged from hospital I couldn't walk on my own, wash, feed, or dress myself, my mum had to help me every day even to stand and sit down the pain was excruciating."
"Before the accident, I was attending a dog grooming academy to get my qualifications but due to the accident I couldn't attend, I was bed-bound for months which caused me to get very depressed and rundown."
"I now suffer from anxiety when traveling in a car I'm frightened the accident is going to happen all over again and this is what I will have to deal with for the rest of my life, the injuries I sustained made my mental health worse and felt I was worthless and had nothing left in life to live for."
Chloe said:
"I feel the police have handled the incident poorly they took months to get statements from us, it's disgraceful that he gets to walk free after the injuries we sustained we are lucky to be alive"
"I've never felt so scared in my life I was pulled from the car and laid on the floor we were surrounded by police and ambulances it was very traumatic I could hear my friend screaming as paramedics were assessing her"
"I was bleeding from my head and 2 gashes on my legs I was in severe unbearable pain, it has affected me mentally and physically I look in the mirror at my scar and it is a constant reminder of what happened"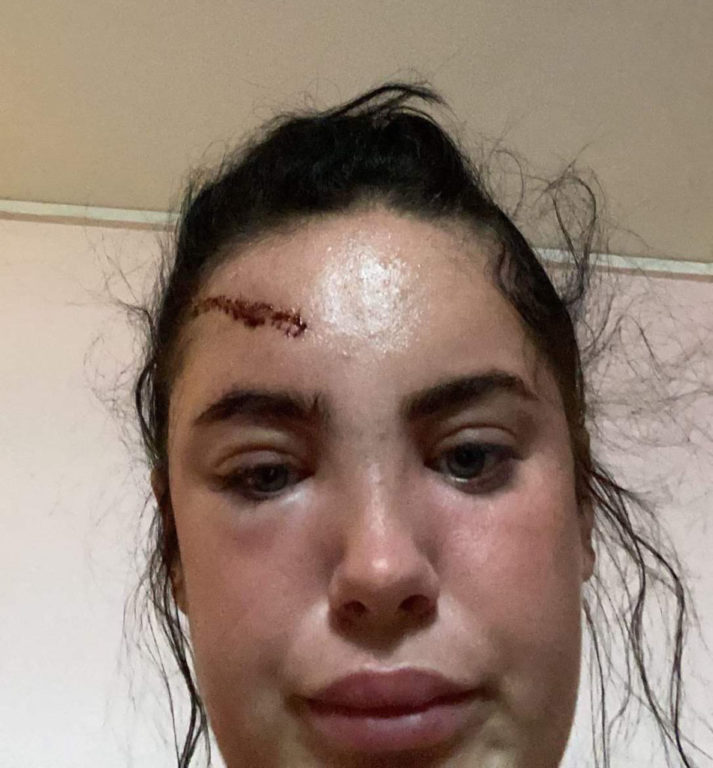 "I'm scared to get into a car now and suffer from panic attacks as feel I'm going to get injured again, I've also stopped my driving lessons as I feel traumatised by the crash"
"I also feel let down by the police and criminal justice system as I don't think that his punishment is acceptable and that he should have received a custodial sentence"