Colas Highways were called today after a van got stuck under a pedestrian bridge in Alec Rose Lane, Portsmouth 
The collision occured at around 10.40am it's believed the driver of the van misjudged the height restriction of the bridge causing it to become stuck.
After an initial inspection of the bridge by Colas the decision was made to let the tyres of the van down, they then managed to reverse the van and clear the highway.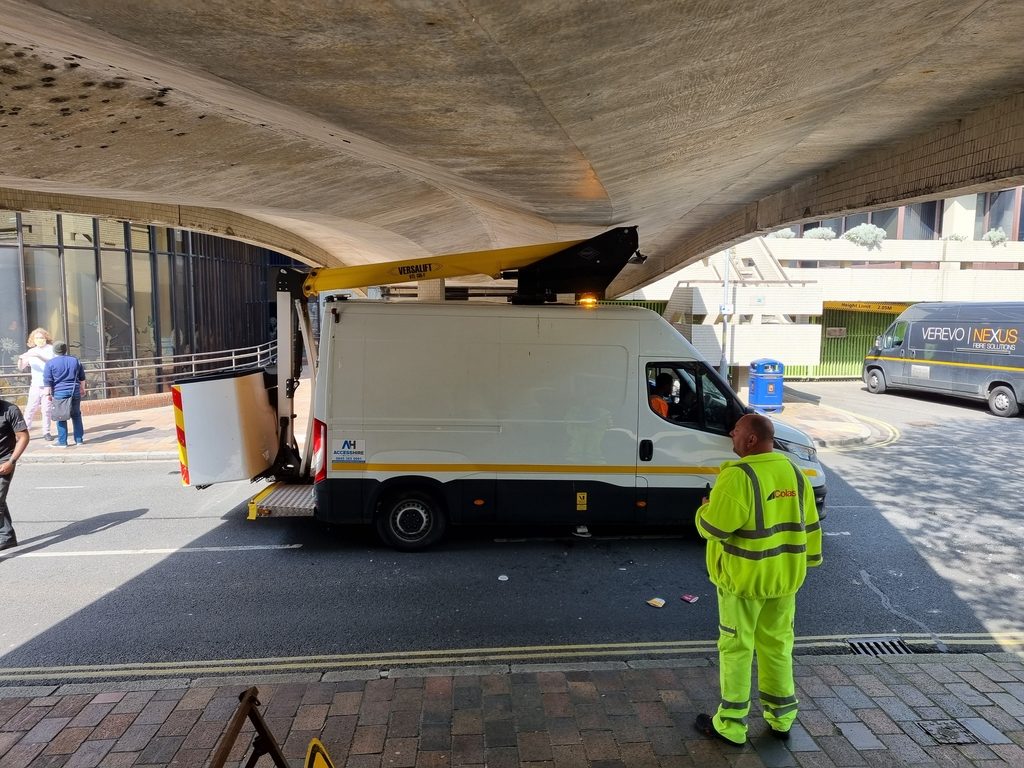 It's believed the driver was an engineer working for CityFibre who have been approached for comment.