A male has been taken to hospital this evening following a crash on London Road, Portsmouth.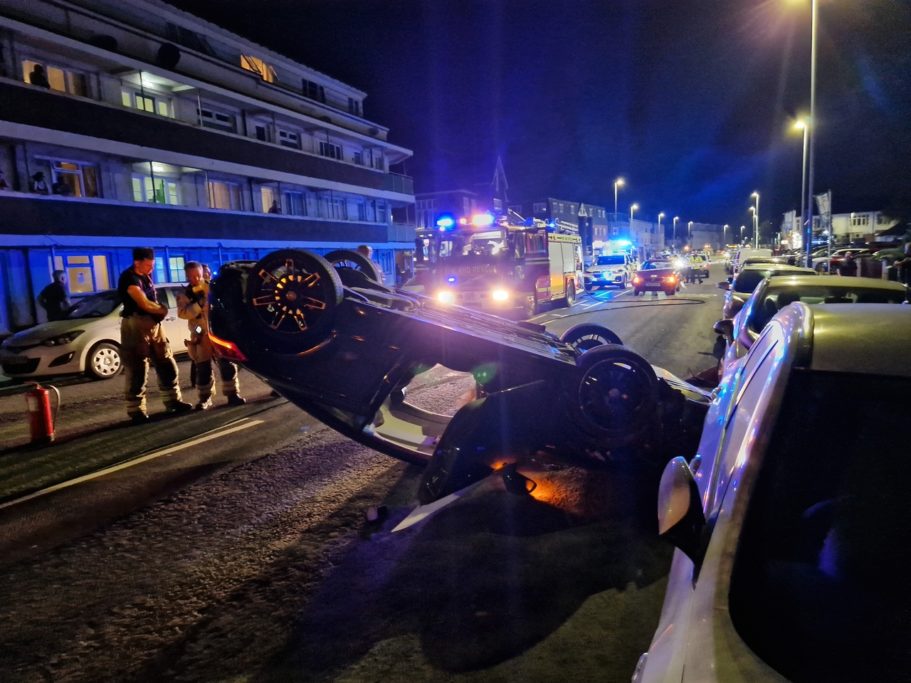 The crash happened shortly after 8.30pm which involved three vehicles, it's understood that the vehicle was traveling south when it collided with two stationary vehicles and overturned.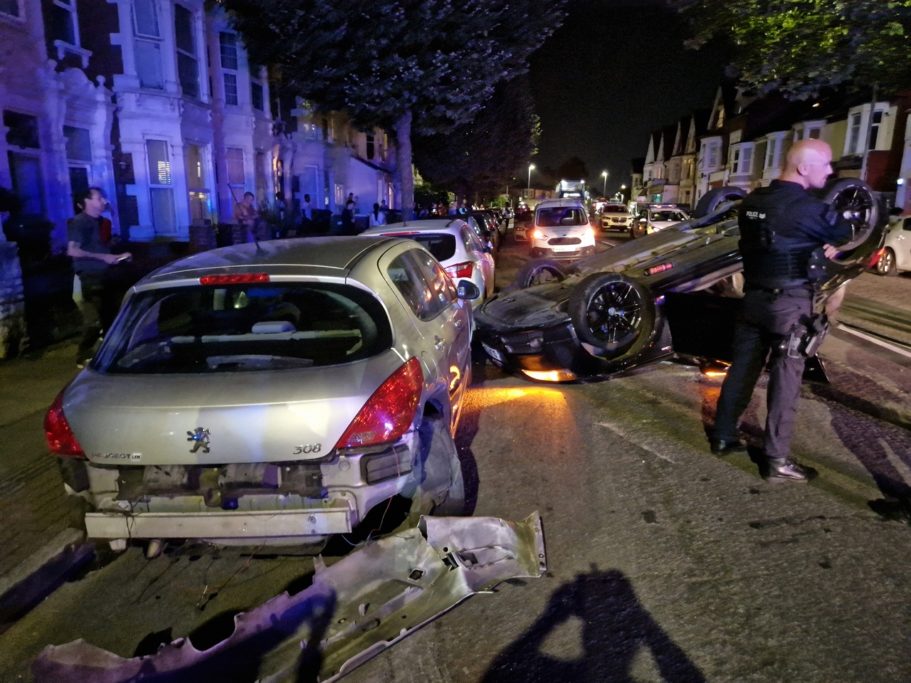 An eye witness said "the driver if the car attempted to make off but were stopped from leaving by two unknown males."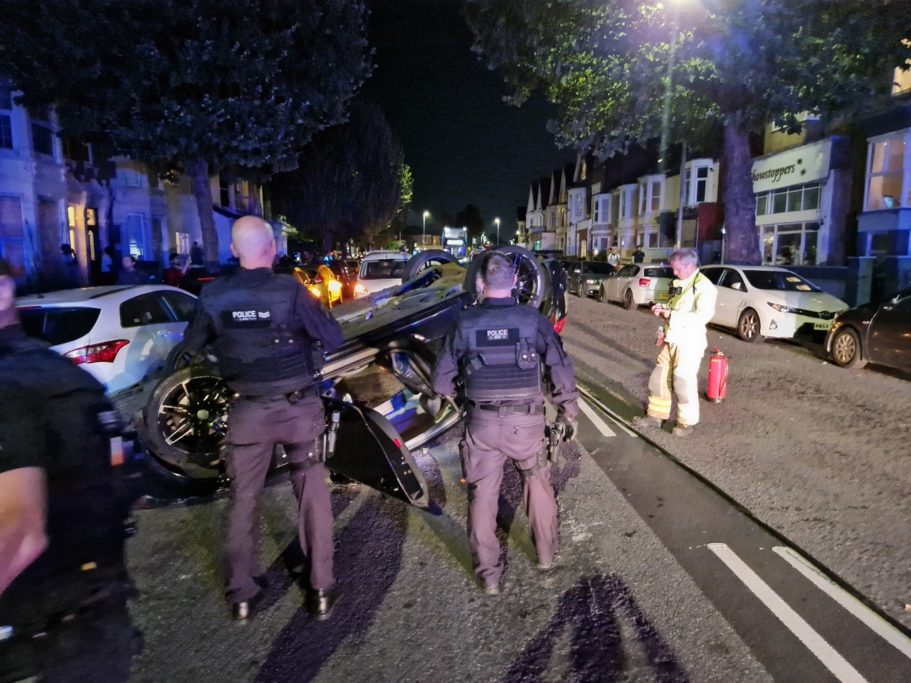 Police then arrived and arrested a male who is believed to be the driver of the over turned vehicle.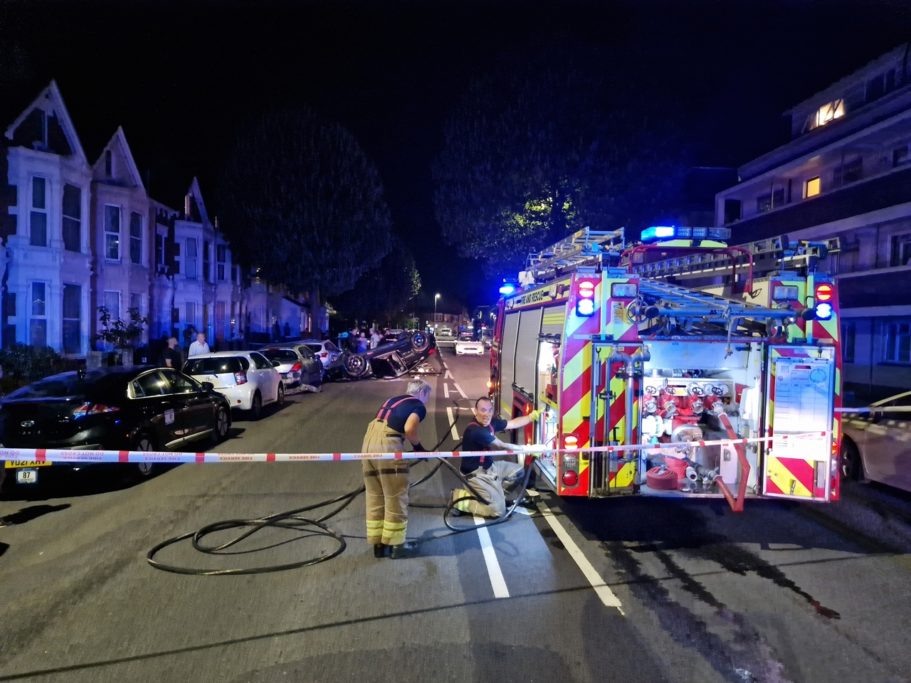 Paramedics from South Central Ambulance Service were also in attendance and were seen to place the male in a neck brace and place him on a spinal borad and was taken to hospital.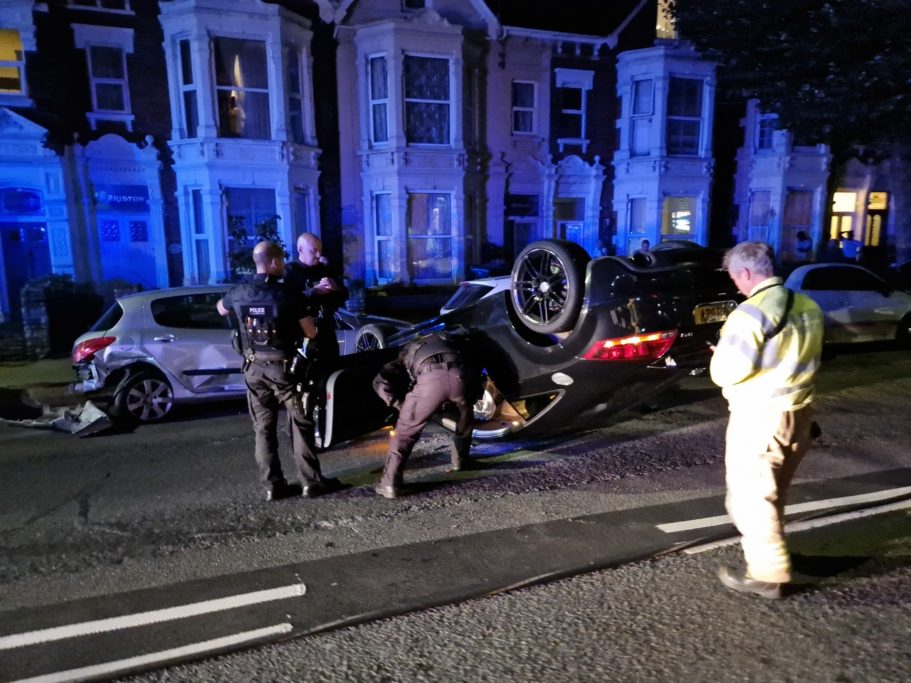 The road was closed for a short time whilst the vehicle was recovered and the road was cleaned of debris.
The injures to the driver are not believed to be life threatening.