Firefighters tackle Southsea blaze after spreading across neighbouring gardens
Firefighters tackled the fire which had spread across three gardens and destroyed a workshop on the junction of Albert Road and Francis Avenue.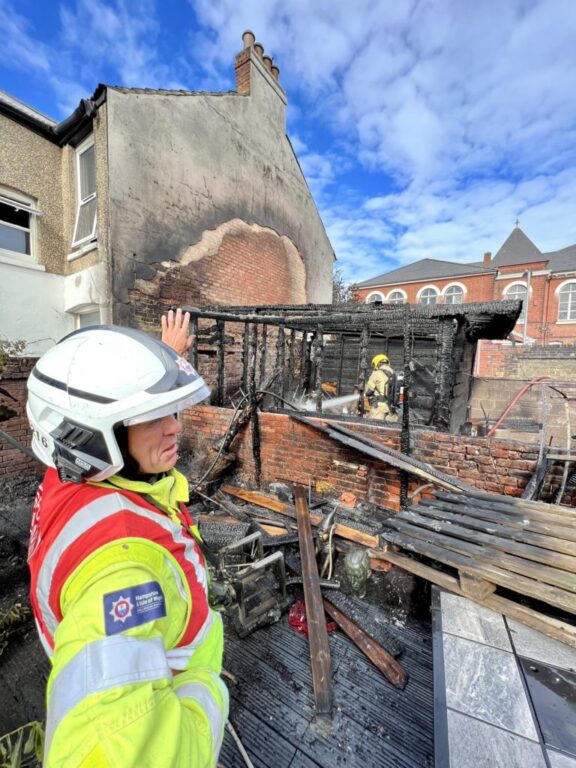 Photo credit HIWFRS 
Crews from Southsea, Cosham and Portchester were called at 4.33pm with the aerial ladder platform being called into operation to help tackle the blaze.
The fire was extinguished by firefighters wearing breathing apparatus and using high pressure hose reel jets.
Community safety activity was conducted at neighbouring properties before crews began to return to station, having dampened down the scene, at 6.26pm.
One crew is expected to return later this evening to complete a reinspection and check for remaining hotspots.
An investigation into the cause of the fire is underway.