Firefighters tackle blaze on Grafton Street, Portsmouth following 21 calls taken by Fire Control this afternoon.
HIWFRS received calls from 3.52pm. They mobilised over 50 firefighters from Southsea, Cosham, Portchester, Havant, Eastleigh, Fareham, Hayling Island, St Mary's, Waterlooville, Beaulieu and Alton to the scene.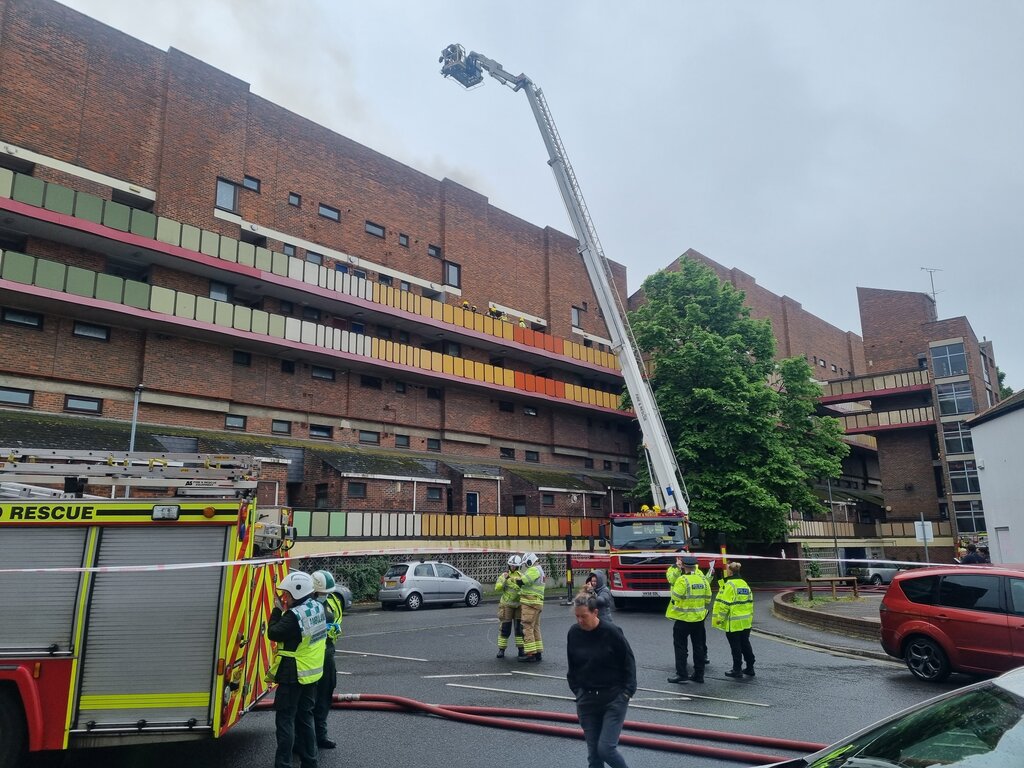 The fire was ablaze in the four storey residential building, involving the roof and the top floor of a 2 level flat.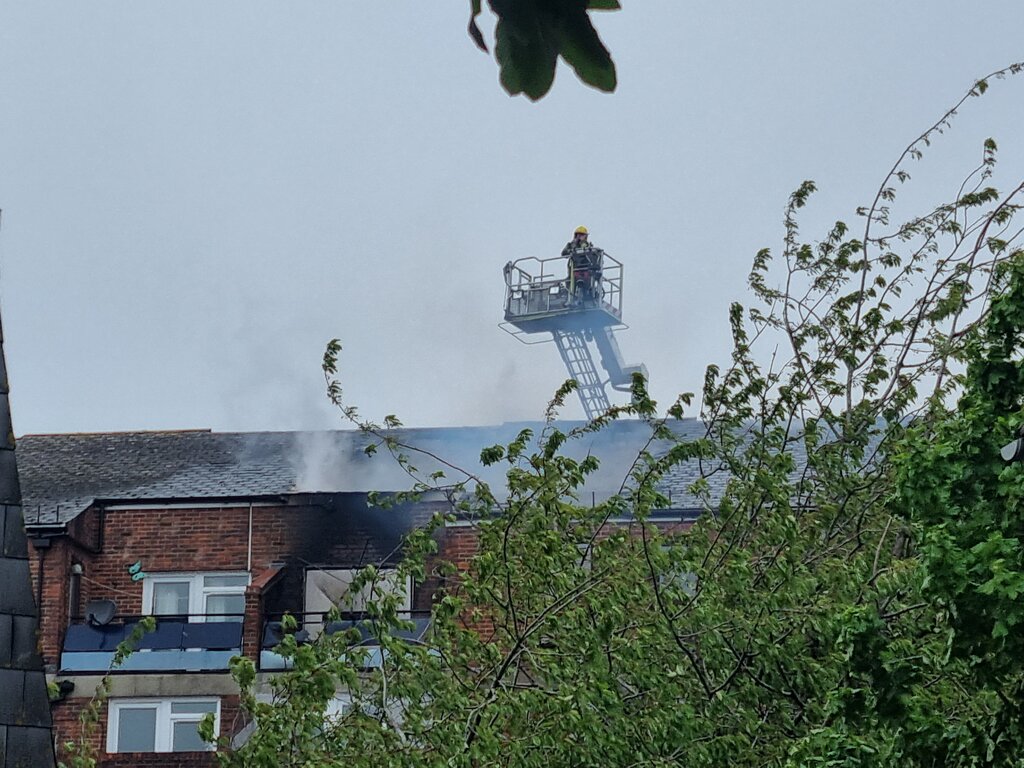 Crews have confirmed that the flat was not occupied, and all flats have evacuated and persons accounted for.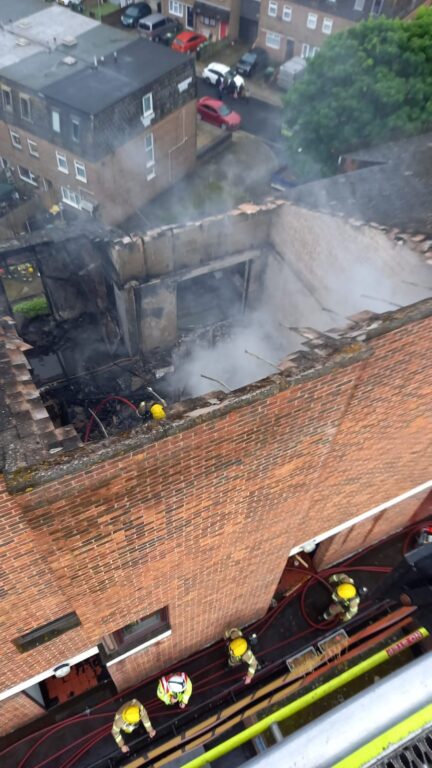 Incident Commander, Rob Cole, commented:
'Crews from across the county came together and worked hard to keep the fire from spreading this evening.
We tackled some challenging conditions due to the full developed and severe fire at hand, but we were pleased that the building behaved as it should, as we expected it to.
We appreciate the hard work of our partners from other local services including the police and council and thank them for their support.'
The stop message was received at 6.24pm.